By Bruno Silva on Nov 08, 2010 with Comments 0
---
If you want to work in a winery, you will find that possessing basic knowledge and familiarity with this kind of business will work as plus factor when applying for these types of jobs. Nevertheless, some positions require only your commitment and hard work. Follow these tips to build a career in the winemaking industry.
Prior to Job Hunting:
Familiarize yourself with the wine products produced in the winery. Learn how they process the fruit from the time of harvest until the fermented beverage makes it into the bottle. Learn everything you need to know about various wines, which will prove advantageous. Develop your social and people skills. The ability to communicate well with others will make your learning experience even more profitable.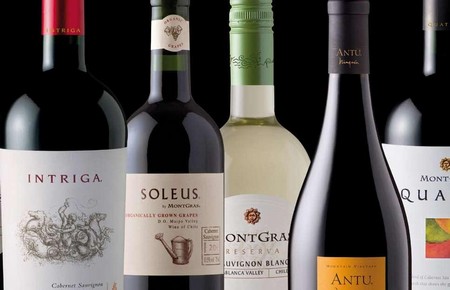 Be a wine fanatic. Attend wine-tasting classes as often as you can. This will enhance your ability to taste, smell and observe different kinds of wine. You might find wine-tasting classes in a specialty shop or wine store in your area. Inquire with and speak to store representatives regarding if they know of wine-tasting classes or can offer suggestions.
If you have decided to follow a career in a wine industry, consider earning a degree in enology (the science of winemaking), chemistry, biochemistry or biology. It may take a number of years to finish the coursework, but it will prove to your advantage in the future. This investment will help make your dreams come true.
Job Hunting:
Prepare and send resumes to wineries and placement agencies in the regions that produce wine where you intend to work. Create a clean and readable resume that indicates all training and classes in which you have participated, the date you graduated, and the certification you received in relation to winemaking studies. Include the name of the university you attended. Make sure to add your experience and previous job descriptions as well as the establishments at which you worked. You can also add references to your resume.
Create a simple cover letter. It should indicate your intention and objective as to why you want to apply for this particular job. Mention any specific interests and why you want to work in the field of winemaking. Highlight your eagerness to work long hours and your flexibility to shift schedules as required. Harvest season usually requires employees to work six times a week and 10-12 hours a day per shift. Keeping this in mind will help you prepare both your body and mind.
Determine the best time to send your resumes. Usually harvest season begins around August or September. Send your resumes around June or July for a position in the production field. Most wineries require more people during this season. Other factors include the demand forecasted.  Make yourself available when the hiring manager sends you a notification about your application. Once summoned for an interview, make sure you arrive earlier than your call time.
Filed Under: Food & Cooking
About the Author: Bruno Silva is an entrepreneur from Portugal with over 15 years of experience in Online Marketing. He is also a blogger and writes on variety of topics from online marketing to designs, cars to loans, etc.
Comments (0)