By Justin Belden on Nov 08, 2010 with Comments 0
---
Copyright refers to the exclusive rights an artist or author has over her work. If you create a piece of music or art or if you write an article or book, the law prevents others from using your work without your permission and the accompanying proper reference. If someone violates those copyright rules, the author can file a lawsuit and ask for damages, learn more by taking this copywriting course. Though some artists and authors choose never to allow other people to use their work, most do give permission for a certain fee. People can purchase copyrighted work for a limited amount of time or unlimited time, depending on the case.
In some instances others can use copyrighted work without permission. The law states that people can use small portions of copyrighted material for some particular purposes, such as educational uses, criticism and parody. If you need copyrighted material for other purposes or you wish to use extended excerpts, then you need the author's permission. Carefully check the legislation regulating copyright in your state before proceeding to use someone else's work.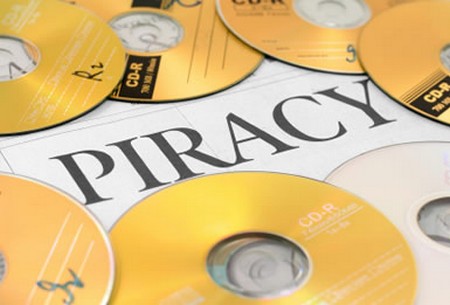 If you wish to get copyright permission, find the copyright holder. The copyright holder is usually that person who created the work, such as an author, musician, painter, designer, photographer, etc. In some cases a person other than the author holds the copyright, such as a music label, a publisher or a newspaper.
Copyrighted materials usually have a mark stating as much. If you do not find a mark, that doesn't necessarily mean you can use the work. Check the website of the U.S. Copyright office to go through the database of registered copyrights.
Contact the copyright holder by phone, email or regular mail. State what portion of the work you want to use and for what purpose. Ask the copyright holder to tell you the conditions under which you can use her work.
The process of getting copyright permission will differ from case to case. For example, a blogger might just tell you that you can use the copyrighted material as long as you identify the author and link to his website. If you plan to buy copyrighted work from a newspaper, however, the procedure and conditions will probably prove more complicated.
After you receive the answer from the copyright holder, feel free to negotiate the terms. If you think the person wants too much money or imposes too many conditions, tell them it's not in your budget or offer to use a smaller portion of the work for less money. Both parties have to agree to the terms before you send a written request.
You can start using the copyrighted material only after you get written permission from the copyright holder. Take care to respect all the conditions you negotiated. The author will most probably check to ensure you stick to the terms and can ask you to stop using the work if you don't comply with the agreement.
Filed Under: Computers & Technology
About the Author: Justin Belden is a freelance web & graphic designer with over 15 years' experience. He is also an Avid member of the Design/Development community and a Serial Blogger who loves to help people by sharing interesting and informative tips and trick related to computer and technology.
Comments (0)