By Darlene Aronson on May 14, 2010 with Comments 0
---
It is encouraged in schools today for children to take up extracurricular activities such as sports. There is a big emphasis on this all through high school, even college. Whether it be football, hockey, track, basketball, or cheerleading, sports can be an integral part of a child's growth and development in self-confidence and community throughout high school.
But the positive benefits don't stop there. Nowadays, when college is becoming a more and more important part of entering adulthood and the workforce, athletic scholarships are given for students with athletic and extracurricular achievements. These athletic scholarships are designed to help students who excel in sports and extracurricular activities afford a college education. All that is required in return is to stay with their academic goals and maintain a certain level of academic achievement (such as maintaining good grades) while in college.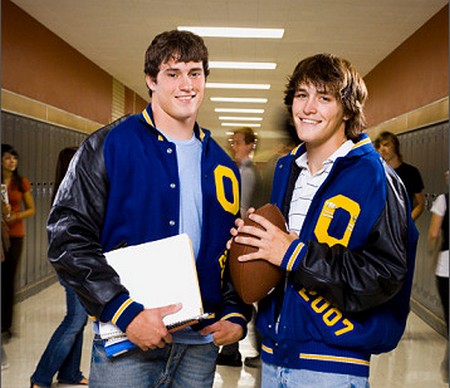 If you fall into this category, and want to look at applying for an athletic scholarship, you should first look for a university (or community college) that provides you with the academic pursuit you're interested (Do you want to study chemistry? Nursing? Journalism? Find a school that offers what you want.)
You will also want to consider schools that offer you the opportunity to fulfill your athletic pursuits as well. Find a school that offers your athletic activity of choice, and make sure you can make the cut. It's no good applying for an athletic scholarship if you're unable to join an athletic group for your school. This may sound insulting for people who have played sports all through high school, but understand that college sports are a whole different league. They're taking the best of the best from multiple high schools, and there simply isn't enough room for everyone who played in high school.
Many students who were the biggest and the best sports player in their high school are only mediocre as a college athlete.
The next step, once you find a university you wish to attend, is to find out which scholarships you can apply for. There will be a department of financial aid in your school, or you can ask your coach about athletic scholarships. When applying for these scholarships, there are certain things they look for, such as strong athletic potential as well as strong scholastic achievement, so if you're serious about playing sports, make sure your grades make the cut as well.
Maintaining a high GPA throughout high school will better your chances at receiving financial aid in the form of a scholarship. There may be a lot of effort involved, but if it offers you the resources to go to college, then it's worth it.
Filed Under: Education & Training
About the Author: Darlene Aronson holds a degree in English literature and is a college teacher in Texas, USA. She likes to help others by sharing her experiences in education and training field. She has written for many blogs as well as local magazines.
Comments (0)