By Alan Kennon on Oct 18, 2010 with Comments 0
---
Attending a rare and special occasion can prove fun and serve as an opportunity to show off and establish yourself when it comes to your fashion tastes. Come prepared with your perfect and most glamorous look. Mitchell Hall, Project Runway Season 6 contestant and bona-fide Southern gentleman, offers tips regarding how to get ready and dress for that special event perfectly.
When choosing an evening dress or gown, consider the shape and size of your body. Some curves and shapes may not suit and fit in a certain gown, no matter how beautiful it is. Don't force something that will not really look perfect on you. A dress that fits well makes a big difference in your overall outfit. Hall's first tip: "Fit! Dressing for your body type is first and foremost when you're shopping for any occasion but it's especially important when you're dressing to impress."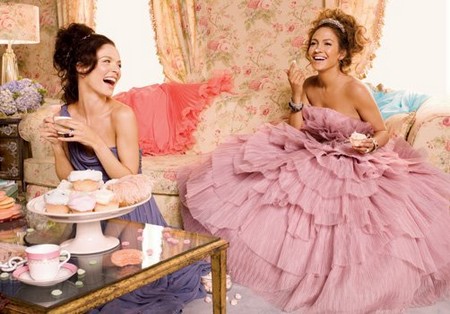 The use of accessories must be simple, whether it comes from a signature brand or a simple one. Choose one that matches and complements you and your outfit. Simplicity equals beauty. Hall says, "If you're going to choose a trend, pick one. A bejeweled neckline is great but if you're a style novice don't do a bubble hem, too. Remember, fashion is meant to make you look good. If you don't, the designer won't either."
Choose appropriate undergarments for support, like a strapless bra and pantyhose. Suitable garment foundation can contribute to a perfect fit, though some of the supports aren't really sexy. It may seem too conventional, but it's worth the sacrifice to achieve that glamorous look. A lot of outfits just don't make a statement due to lack of support.
Select a unique and colorful combination or accessories to add accents and contrast to avoid a boring facade. You can achieve a more sophisticated and sexier frontage if you match it with the right pieces of accessories. Hall says, "People won't even recognize your clothing if it makes a repeat performance." Start with a pair of bright, high-heeled shoes, a purse or a necklace.
Use hats and gloves to add accents to an outfit. But take heed of the designer's advice: "There's a time and place for gloves and hats but unless you're headed to church or the Derby these fashion choices are best left in your grandmother's closet." Dress appropriately according to the occasion. There's nothing wrong with adding little fancy and retro pieces to your look, but try a unique hair clip instead.
Leave your heavily loaded, everyday bag behind. A clutch bag or a small designer's purse works much better. "Don't carry your everyday purse to the party, take out your lipstick, keys, ID and a credit card and put them in a perfectly sized clutch," says Hall.
Filed Under: Lifestyle & Personality
About the Author: Alan Kennon lives a very happy life with two kids and a lovely wife. He likes to share his life time experiences with others about how they can improve their lifestyle and personality.
Comments (0)