By Justin Belden on Aug 02, 2010 with Comments 0
---
You can take almost all your hot favorite songs with you wherever you go, with the help of your 4GB iPod. But the number of songs which can be stored in you iPod depends upon the capacity of your iPod. So, you must estimate the number of songs which can be added to your iPod. Here are some guidelines which would surely help you out in this regard. But you have to make sure that you have a computer of your own. I sound joking but not all people in this world have their own personal computers.
Without knowing the file size of songs you can not estimate how many song you can store in iPod, hard drive or in any other portable device. You can easily get this information on both Windows and Mac computers. On a computer having you just have to take the mouse cursor on the top of the file you want to get information about. Windows displays a box on above the file- a caption would be a better word- which has the information of file size and type on it. On Mac computer you have to write the folder name in the Finder where your songs are saved and turn the view to column. One of the columns will show the information about the file size. As simple as that!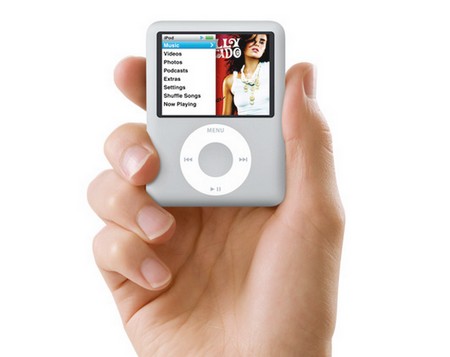 A 4GB iPod has a limit after which you cannot store any more songs. This limit is usually less than 4GB as the formatted memory of iPod is less than 4 GB. You can easily find this storage space through Windows or Mac as mentioned above. Then you should make list of the songs you like have with yourself every time, only the songs you like the most. Then you should make a folder of them and copy all these songs afterwards to the iPod. If some free space still remains in iPod, use that to add more songs you like.
The best way to estimate number of songs which you can add in your iPod is to manage music and iPod through iTunes. It is free to download on apple's website and it displays all the specifications of your iPod once connected with your computer. You can easily copy the songs you like to have in iPod in iTunes library and synchronize it with that library through 'sync' option. Once total size of the songs that you want to have in your iPod is determined, you can have an idea of the amount of songs which your iPod can hold.
Further Readings:
Filed Under: Computers & Technology
About the Author: Justin Belden is a freelance web & graphic designer with over 15 years' experience. He is also an Avid member of the Design/Development community and a Serial Blogger who loves to help people by sharing interesting and informative tips and trick related to computer and technology.
Comments (0)