By Cody Riffel on Mar 13, 2010 with Comments 0
---
The most foolproof way to prevent overexposure to the sun is to avoid sun exposure altogether. But, that is practically impossible to stay indoors or walk under adequate roofing all the time in our day-to-day activities. Meanwhile, during summer, it is difficult to ignore the allure of lying on a beach or walking in the park with a loved one. Besides, our bodies rely on sunlight to produce 90% of our daily need for vitamin D.
Fortunately, dermatologists have identified pointers on how to enjoy the soothing effect of sunlight without the fear of getting skin cancer or suffering from searing and unsightly sunburn. However, if you're regularly exposed from harmful uv rays, then you should consider undergoing a skin cancer check.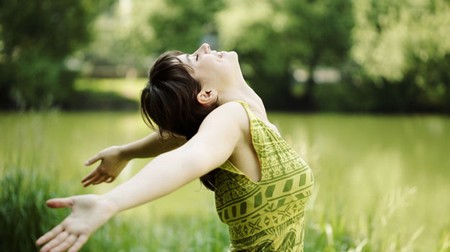 Schedule your daytime activities
It is possible to enjoy the sun and all the activities that come with it if you observe proper timing. Schedule your activities before 10 o'clock in the morning, when the sun's rays are harshest. Stay out of sunlight until 4 o'clock in the afternoon.
Wear something
Wearing a regular shirt for the boys or a little hat with a brim for the girls can go a long way. Sunglasses are no longer just for fashion. More than being stylish, anti-UV sunglasses protect your eyes from the sun. After all, during careless times when you are just so excited to head to the water that you forget to apply sunscreen, a simple fabric can spell the difference between cancer and no cancer.
While umbrellas aren't part of your clothing, they offer one of the best forms of protection from the sun. An umbrella saves you the effort of putting on sunscreen when going outdoors. On the beach, set up a beach umbrella so you wouldn't have to go back to your cottage or hotel room, just to reapply sunscreen or take a break from the sun. Umbrellas can be stylish, too.
Sunscreen is king
If you can't resist going outdoors while the sun is at its peak, do not, under any circumstances, leave the shade without sunscreen. Experts advise the use of a brand that has a sun protection factor (SPF) of at least 30 to fully protect your skin.

Here are steps to optimize the protection from your favorite sun block:
Apply sunscreen at least 30 minutes before getting exposed.
Do not miss any vital body part that will be left uncovered such as ears, neck, scalp, and lips.
Some say this might be overdoing it, but reapplying sunscreen 15 minutes after the initial exposure increases its efficacy.
The sunscreen layer should be a little too thick for comfort. After a few minutes immersed in the water, you will hardly notice it.
Do not be fooled by brands that advertise themselves as water-proof. Sunscreen needs to be applied at least every 2 hours, or whenever you sweat heavily or go into the water.
Take breaks
Avoid prolonged sun exposure by taking a break in the shade. Keep your umbrella nearby to seek refuge every now and then from the sun. Also remember that some surfaces such as snow and water can reflect sunlight and therefore amplify its damage. Take note, too, of this little known fact: some prescription medications may actually make your skin more sensitive to sun exposure. These include oral vitamin A products, methotrexate (anticancer), and tetracyclines (antibiotic).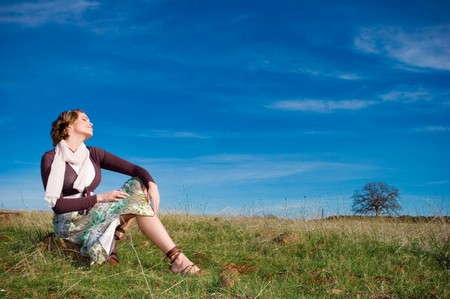 Listen to your skin
Once you start to feel a slight burning sensation, it is probably best to towel up and head for shady ground. If your skin starts taking on a pinkish hue, it's another signal to say goodbye to the sun for the mean time.
As any true beach lover would say, don't let the sun be your enemy. With these tips in mind, the sun need not interfere with your having fun.
Filed Under: Arts & Entertainment
About the Author: Cody Riffel is a regular contributor to MegaHowTo. She likes to write on variety of topics, whatever interests her. She also likes to share what she learns over the Internet and her day-to-day life.
Comments (0)