By Carl Tackett on Mar 13, 2010 with Comments 0
---
In this time of economic recession, being frugal is a virtue. Traveling for less is definitely one way to be frugal while still having fun. It's not hard to attain this when visiting a place like San Francisco. It would do you good to spend a great amount of time searching for cheap finds and activities that your entire family will enjoy. It will also give you the benefit of having more money for food and shopping.
Take a trip to the Golden Gate Bridge
The Golden Gate Bridge is a must-see sight when you're in San Francisco. A landmark that's unique to San Francisco, it has been a big hit among tourists since it opened. There are several ways to go there and the cheapest is by foot. You may join a guided walking tour to have a full account of the bridge's history and, of course, to be sure you won't lose your way. Or you may choose to explore the vicinity armed with a city map; that way, it will be more exciting for everyone.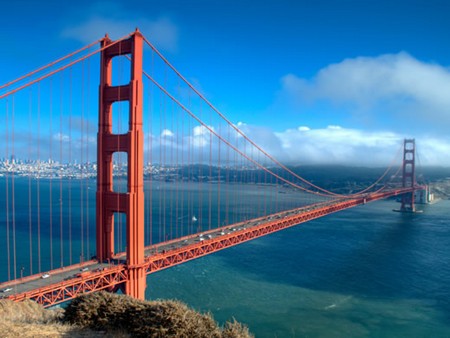 Visit the Golden Gate Park
Golden Gate Park is larger than New York City's Central Park but both are equally beautiful in their own right. Because it is so vast, you can spend an entire day here without feeling bored. The place offers so many activities for your family.
Stop by the Cable Car Museum
Aside from the fact that admission is free, this is one of the places where your entire family will enjoy regardless of age. In here, you will learn about San Francisco's transportation trademark: the cable car. It will definitely give you and your family a mix of knowledge and excitement.
Join the walking tours
These walking tours have guides who will recount the rich history of San Francisco to your group. The guide would narrate how the city was rebuilt by great people out of the ashes. The city is so grand you should not miss hearing the wonderful story behind it as told by the best storytellers—the tourist guides who do it for free.
Spend time at the San Francisco Fire Department Museum
If one of your kids dreams of becoming a fireman, this place is a must-see. It allows you and him to learn more about historical sites and artifacts in a way that would pique anybody's interest.
San Francisco is a place for everyone, regardless of age or gender. The city has a life of its own; it's nearly impossible to get bored. The tips mentioned are only a few of the places you can visit for free. If you allow yourself to do more researching, you will discover that there is more in store for you in San Francisco. It is truly a great way to spend your vacation in San Francisco without hurting your pockets.
Filed Under: Uncategorized
About the Author: Carl Tackett is a travel enthusiast. He has traveled to over 50 destinations all over the world. Currently, he is residing in England. He loves to write about traveling and helping fellow travelers.
Comments (0)