By Roberta Southworth on Aug 03, 2010 with Comments 0
---
No matter what your schedule is like, take some time each day to go outdoors and enjoy the natural elements; put aside the pool tables, video games, TV, ping pong tables, your iPad and your phone and enjoy the sun!
It sounds so simple. We all go outside every day for various reasons, but most of the time we are in our own little world, oblivious of everything around us. We think too much. Why not make it a point to really pay attention to what is going on around you? Watch the people and make eye contact. Smile. Be connected. Get ideas. Look at what people are reading. See how they dress or wear their hair. Soak it all in.
Look in shop windows. Catch the scent of perfume, flowers or food that may be lingering in the air. Remember them. Take in the colors. Form opinions. Sit outside and have a coffee or relax on a bench and read the paper. Feel the sun. Listen to the rain. Be a sponge. Absorb everything. If you need of accommodation,  we found our rental in Nags Head here and it was perfect.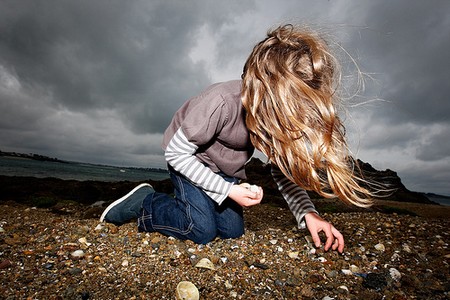 Get grounded
When you are having a hard time finding your footing, plant your feet firmly on the ground and get digging. Don't wear gloves – feel the earth between your fingers. It's a great way to channel excess energy. If you are lucky enough to have a garden, tend it every day. You will be amazed how good it feels. You will start to gain a keen awareness of how things change all the time. If you don't have the space, plant a window box, grow herbs in your kitchen or scatter potted plants around.
Take a walk on the wild side The next time you are thinking of going somewhere in your car, walk instead. Gain a different point of view. See how many places you can shop in your own neighbourhood. Support your local businesses. Walk fast for 20 minutes and get your exercise. You'll meet your neighbours and you'll save the environment by using less fuel.
Make a picnic
On the next nice weekend day, have a picnic. Be spontaneous. Grab some bread and cheese and a bottle of wine and find a running stream or beautiful meadow. Take a nice wool blanket and lie on the grass, soaking up the rays. Stretch your body and your mind. Lie on your back and look up at the sky.
Go for a jog
Get those endorphins moving and clear your mind. Take a half-hour jog several days a week. Push yourself. Get the blood flowing. Take different routes. Look at everything that is going on around you. Breathe deeply. Perspire. Get rid of toxins.
Row, row, row your boat gently down the stream
Get the Sunday papers and find your closest body of water with boats to rent. You can rent or buy a boat from a licensed boat dealership or a new boat sales dealer. Or if you already have some boats or some kayaks, take it out now from your boat storage or Kayak Storage facility. Row out to a peaceful spot, moor the boat and read the papers. If you have problems with your boat's refrigeration system, you may want to contact a boat refrigeration specialist for a Sub zero Marine Refrigeration Equipment Repair service. Enjoy your time on your boat and let the water gently move you. What could be better?
Collect seashells
Take a walk on the beach at any time of the year. Bring along your dogs or kids and play Sand Olympics. Make up the rules as you go along. Take your shoes off, roll up your trousers and stick your feet in the water. Don't worry about the cold. Do a cartwheel. Make a castle. Keep a memento and think about your day away whenever you look at it.
Swim with the fish. Find the nearest outdoor pool and go for a swim. Listen to your breathing. Count your lengths. Change your strokes. Play water volleyball. Take the plunge. Wear a Sustainable Luxury Swimwear. I love to buy clothes, I recently purchased these Girls School Skirts and they're amazing
Go out to play
Do what you did when you were a kid. Call up your friends and see if they can come out to play. Have a game of football at your local pitch with recently installed Football Pitch Flood Lights. Play tennis or crazy golf. Go roller-blading. Do it as a group. Be competitive. Try your hardest. Have fun.
Ride a bicycle
My dear friend Celia says that riding a bike is just like life. You have many uphill struggles and then there is the easy bit, when it takes no effort at all. Try a circular route where the uphill and downhill balance out. Just like life.
Do nothing
Have a siesta in your favourite green space. Listen to the birds. Smell the flowers. Be at peace.
Filed Under: Family & Relationships
About the Author: Roberta Southworth is a psychiatrist by profession. She likes to help out people by writing informative tips on how people can to solve their family and relationship issues. She is currently staying in Ireland. She has 5 years of couple counseling experience.
Comments (0)