By Carl Tackett on Apr 27, 2010 with Comments 0
---
The beautiful Welsh countryside around Cardiff is a haven for walkers, and there are many guided walks available, most of them free of charge. You can discover some fascinating archae­ological sites, rare plants and flowers and interesting wildlife here. You can also gain an insight into the area's industrial history, see the beautiful coastline with a themed coastline walk, explore history with a medieval mystery tour, or go on a guided search for medicinal plants. Or why not survey the star-studded night skies by taking a walk with the Cardiff Astronomical Society? On some of these walks you can even practise your Welsh while walking. There are walks to suit people of all abilities – many are arranged by Cardiff County Council or one of the many ramblers' clubs in the area. Simply log on to the Glamorgan Walks website, which gives details of these walks and many others.
Cardiff also has its fair share of museums and art galleries. The National Museum & Gallery of Wales was declared one of the UK's top 10 museums by Which? magazine. It charts the history of Wales from its creation, with a simulated Big Bang and animated Ice Age creatures, to the present day. It also houses the largest collection of impressionist paintings outside Paris. Here you can see Monet's Blue Lady and enjoy inspirational displays of Welsh art. There are hands-on activities for children and adults too, all year round.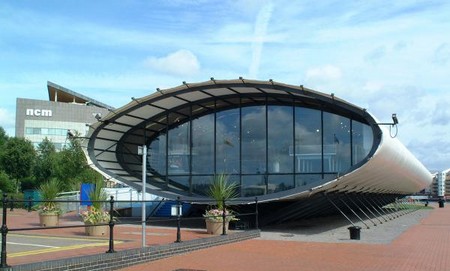 If you like the thought of travelling in time, visit the Museum of Welsh Life on the outskirts of the city. This spans 100 acres, and is one of Europe's largest open-air museums. Here you can step hack in time to experience life in an ancient Celtic village, see life in a 19th-century Welsh farmyard complete with animals, or witness the austerity of a Victorian schoolroom.
The Turner House Art Gallery in Penarth is also worth a visit: it has changing exhibitions that feature works from the National Museum's immense collections.
If you are interested in finding out more about the Welsh government, the National Assembly for Wales has a Visitor Education Centre that is a must. It features interactive technology and, like everything else listed here, admission is free.
There are also free events taking place at various intervals throughout the year. The largest of these is the Cardiff Festival, hich takes place over a six-week period each summer. Festival attractions and shows change each week, but usually include lots of free events and street entertainment. The Festival culminates in a Big Weekend, with free live music and a spectacular fireworks display.
Cardiff Bay is a popular site for free events taking place on land and water each year. Cardiff Harbour recently hosted two world-class water events: the Honda Grand Prix of Wales and the Cardiff Formula 3 World Powerboat Grand Prix. There are canoeing open days and regattas, marathons and races, open-air concerts and shows, craft exhibitions and carnivals.
Other recent events have included archaeology weekends, and a Winter Wonderland where an open-air ice rink was set up for people to use free of charge. There is always a huge range of free events for families, which will delight children of all ages. Your children can have fun at music workshops, for example, or discover the high-tech world of bats. They can help form a shoal of fish, or try their hand at spotting alien species of plants and animals that have been introduced by humans. Events vary from season to season, so to get up-to-date information, contact the Cardiff tourist information centre.
Filed Under: Uncategorized
About the Author: Carl Tackett is a travel enthusiast. He has traveled to over 50 destinations all over the world. Currently, he is residing in England. He loves to write about traveling and helping fellow travelers.
Comments (0)