By Carl Tackett on Apr 27, 2010 with Comments 0
---
You can have a wonderful time in the Midlands without spending anything at all, and nowhere is this truer than in Birmingham. This vibrant city is well known for its style, charm and enviable reputation for world-class sporting events, but did you know that it also has more miles of canals than Venice? You don't need a boat to enjoy the towpaths, however, all you need is a pair of comfortable, preferably weatherproof, walking shoes. You can also explore many more miles of canal towpaths in the surrounding areas. For more information, contact the British Waterways Canal Information Centre.
Birmingham also has its fair share of beautiful parks and other outdoor spaces. Sutton Park is Birmingham's largest park and has recently been designated a National Nature Reserve by English Nature. In addition to walking you can enjoy a wide variety of other pastimes there, such as jogging, cycling, fishing, horse-riding, canoeing, sailing, kite-flying and orienteering.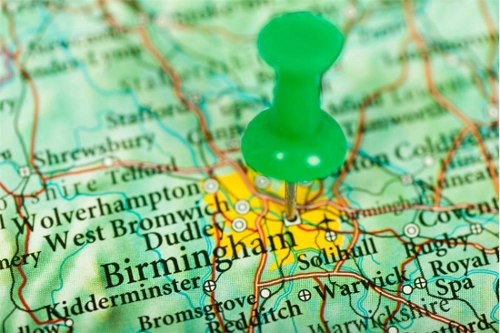 Cannon Hill Park is one of the most popular parks in the city. If you are interested in wildlife, you will find much to inspire you by following the walkways and cycle routes alongside the River Rea. Woodgate Valley Country Park and Lickey Hills Country Park on the outskirts of Birmingham are also worth a visit.
For indoor pursuits, you are spoilt for choice in and around Birmingham. The collections at the Birmingham Museum and Art Gallery have been built up over the last two hundred years, and represent every era of history, art, science and nature, from ancient geological exhibits to feats of human enterprise and creativity. Special events also take place, including children's activities during school breaks.
The Museum of the Jewellery Quarter should be an essential stop on your itinerary. It was built around the preserved workshops of a renowned jewellery firm called Smith & Pepper. This award-winning museum presents a fascinating insight into the history of the city's jewellery trade over the last two centuries.
If you are interested in transport, Coventry Transport Museum houses the largest collection of British road transport in the world. It features over 230 cars and commercial vehicles, as well as 250 cycles and 90 motorcycles.
Soho House Museum is another fascinating place to visit, it was the home of Matthew Boulton, who was noted for the mark he left on industrial development in the city. If you love historic houses you will certainly enjoy this one, which has been restored to its full eighteenth-century glory.
You should also visit Aston Hall. This Grade 1 listed building is one of the most important historic buildings in the Midlands. It was built in the early seventeenth century and was one of the last great homes to be built in the flamboyant Jacobean style. Its period rooms contain fine furniture, textiles, paintings and metalwork from the collections of the Birmingham Museum and Art Gallery.
Blakesley Hall is another historic house that should be on your itinerary. It was built in 1590 for a Birmingham businessman called Richard Smallbroke, and is furnished to reflect the lifestyle of a wealthy family of the late Tudor and Stuart periods.
For art lovers, the Barber Institute of Fine Arts, situated in one of the city's finest art deco buildings, is a must. Here you will find impressive collections of paintings, drawings, prints and sculptures. You will also find a prized collection of coins, seals and weights from Rome, Byzantium and the Middle East.
Sarehole Mill is another good place to visit. It was built in 1765 on the site of Biddies Mill, which dated back to 1540. It is a good example of one of the many water mills that used to exist in Birmingham. In addition to the mill you will find an interesting group cf buildings, including a metal workshop, a granary and a bakehouse, arranged around a cobbled courtyard.
As you would expect from such a major cosmopolitan city, Birmingham is host to a fascinating variety of free events that reflect the cultural diversity of the region. For example, in October each year, there is a month-long celebration of Black history, celebrating the contributions, struggles and achievements of Black people and the expression of their diversity, culture and heritage. Here you can enjoy a wide range of treats from the arts, music and literature.
In November each year, Millennium Point is filled with live Indian music, cultural dance, wonderful foods and exciting rides for children to celebrate the Sikh and Hindu festival of Diwali.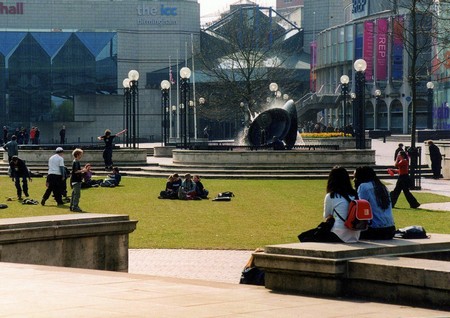 Millennium Point is also the key place to see the annual Christmas Lights Switch-On, which takes place shortly after Diwali and features local celebrities and a wealth of musical entertainment.
If you are in Birmingham any time between mid-November to around 21 December, you will also be able to visit the large and authentic Frankfurt Christmas market, where traders from Frankfurt sell candles, ceramics, glasswork, handmade toys, jewellery and traditional Christmas decorations, as well as hot foods and a selection of delicious drinks.
And what better way to finish the year than by celebrating New Year's Eve in flamboyant style at Millennium Point, with a veritable feast of live bands, music, fireworks and entertainment.
These are some of the regular free events that go on in Birmingham. There are usually many other one-off events that take place throughout the year, so to find out what's going on before you visit, contact the local tourist information centre.
Filed Under: Uncategorized
About the Author: Carl Tackett is a travel enthusiast. He has traveled to over 50 destinations all over the world. Currently, he is residing in England. He loves to write about traveling and helping fellow travelers.
Comments (0)