By Carl Tackett on Jun 15, 2010 with Comments 0
---
Vacations are supposed to be fun, but sometimes traveling with kids can be stressful. To help you relieve the stress and problems brought about by traveling with little ones, there are many things you can do.
Pick your vehicle. Determine the right kind of car to take on your trip, keeping in mind that the larger the car the better it is for everyone's comfort. Children like to move a lot, so the more room you give them the easier they'll be to manage.
Determine your route. If you have a teen on board, this is a great time for her to practice her driving skills. Since you will be with them, they will be less likely to drive too hastily. This will also give you a chance to rest so you don't spend the whole trip behind the wheel.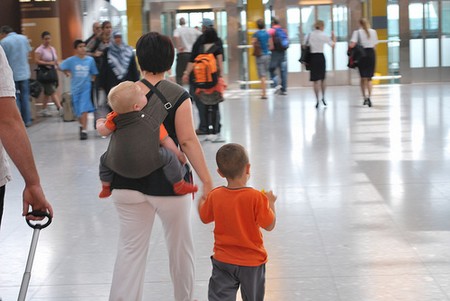 Pack light. It is always more comfortable to travel light. Allow the kids to bring one bag they can carry on their own. It could contain their clothes or play things. Also keep a medical pouch in hand in case of any emergency.
Determine your travel time duration. If you and your kids will travel for a long time, it's better to stay at a hotel at night. You can continue driving the next day when you don't feel tired and sleepy anymore.
Place things where you can easily reach them. Keep food, medicine and the map within arm's reach. You don't want to dig through other stuff just because your kid wants food or is whining about a headache.
Charge your phones. Communication is very important, especially when you are traveling for a long period. Do not use the phone unless necessary. It is always handy to have a phone to make calls when unexpected events happen.
Get the kids a comfortable place.  If your car seats can recline, go ahead and let them lie down or take a nap. If they want to play, you can ask them to play quietly. Every time they obey you, thank them graciously. This will keep everything at peace.
Make sure your tank is full. You never know where you might run out of gas and where the next station will be.
Give your kids snacks. Pack snacks that won't be messy to eat. You can bring fruits or cookies along on the trip. Make sure you also take water with you.
Stop every two to three hours. Do what you have to do. Let the kids go to the bathroom or let them walk around a bit to stretch their legs.
Filed Under: Uncategorized
About the Author: Carl Tackett is a travel enthusiast. He has traveled to over 50 destinations all over the world. Currently, he is residing in England. He loves to write about traveling and helping fellow travelers.
Comments (0)