By Vanessa Page on Jun 15, 2010 with Comments 0
---
Work hours may require you to work five to six days a week, and some people are lucky if they get even one day of rest every week. Some busy people tend to work straight with no rest over even longer periods of time. If you feel stressed out, though, it can really affect your performance at work. To work more effectively, employ some of these tips.
Procedure:
Keep all your things organized. A clean desk takes away the clutter from your work space as well as your mind. If everything is in its proper place, you won't have to deal with the hassle of finding items or files you need, thereby saving time.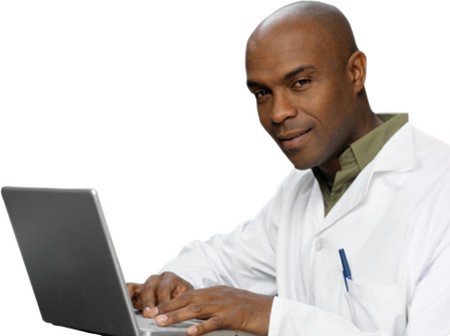 Keep your inbox clean. You probably receive work-related emails every day. Organize them by folders so you know where to look for documents and files by marking them according to area or topic.
Make lists. Before starting the day, make a list of the tasks you need to finish that day. After finishing a task, cross it off. You will find it rewarding to look over the tasks you have accomplished. Making a list also keeps things organized so you leave no task undone.
Prioritize your tasks. You may start with the one that needs to be finished earlier than the rest, or you can start with the hardest task and work your way to the easiest. It is your choice how to do them, but make sure you prioritize what needs to be prioritized.
Delegate tasks. If you work with a group, delegate tasks to members of or co-workers in the group. This will make the job easier to do and to finish.
Don't jump from one task to another. Before you continue on to the next task, make sure you have finished the previous one so you don't confuse your mind and the flow of work.
Communicate and plan before doing a task. Gather the opinions of everyone in the group and make the final arrangements before execution. It would be a waste o f time and effort to make changes and revisions in the middle of the task.
Take breaks. You don't need to work every minute of the day; after all, you need to take a break, too. Eat and relax for a couple of minutes to recharge yourself. Consider it a reward for being industrious at work.
Make plans for the following day. Before going home, clean your desk and make plans for the things you should do the next day. It is always important to be prepared.
Do not take work home. Home is where you relax and unwind—a place where you prepare yourself for the next day's battle. Avoid taking work home so you can recharge for the following day.
Filed Under: Work & Careers
About the Author: Vanessa Page works a career counselor in one of the leading firms in Los Angeles. She is also a blogger and gives tips on how people can tackle their work and career issues. She has 8 years of experience in this field.
Comments (0)