By Vanessa Page on Oct 18, 2010 with Comments 0
---
How would you prepare yourself if you wanted to have a pastry chef career? A pastry chef serves as an expert maker and developer of desserts, pastries, bread or other baking-related foods or sweet delicacies. It takes several years for you to become an expert. Preparation is key for your success in the field. These tips will help you plan how to attain a career as a pastry chef.
Take advantage of cooking and baking classes or any food-related classes offered during high school. Most schools offer Home Economics or Family and Consumer Science courses that teach the basics of cooking. You can also check out other opportunities to learn through food-related programs and other training opportunities in your area.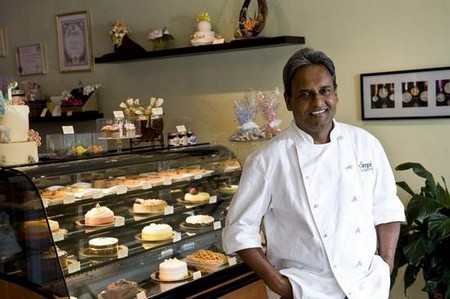 Take the opportunity to present yourself for helping in the kitchen. Whether you work in a school kitchen, a local soup kitchen or a small catering business, you'll get the starting experience you need as well as a glimpse of the action and feel in the kitchen world.
Apply for a summer job working in a kitchen rather than seeking work as a babysitter, sales person or clerical worker. Look for food establishments in your area that might need people to work in the kitchen. This will give you additional real, on-the-job experience for kitchen work.
Update your resume regularly. Record each high school or college baking or pastry chef class you attend. Include in your resume all the volunteer or paid work you have done in line with your preparation for a pastry job. As a beginner, try to confidently display your various experiences on your resume to give you a greater chance of securing the job.
Don't set aside the importance of a formal education. Get a certification, associate's degree or bachelor's degree. Having attended formal training will help you acquire the knowledge you need in order for you to emerge as a successful and valued employee. A certification validates you have passed all the training required for this field.
Your first job might not fall in line with what you expected, but it will make you better equipped and skilled along the way. You might do more difficult and dreary kitchen tasks or simply bake things. Treat this as an opportunity to learn and expand your skills, as it will help you prepare for the career for which you are aiming.
Getting the first job often remains the most challenging aspect of this career pursuit, but once you get the first one it will lead you to better jobs as a pastry chef until you attain the career of your dreams.
Filed Under: Work & Careers
About the Author: Vanessa Page works a career counselor in one of the leading firms in Los Angeles. She is also a blogger and gives tips on how people can tackle their work and career issues. She has 8 years of experience in this field.
Comments (0)