By Vanessa Page on May 27, 2010 with Comments 0
---
In almost all career paths, there is a time of utter discomfort, which makes your employer, and colleagues call you "dissatisfied". This period of time is often followed by twisting and hard, desperate attempts commonly known as "interviews". During these inquiries, the topic of the former employer usually becomes a subject for questioning. This is a quite sensitive topic and the proverb "The best defense is a good defense "is very appropriate. Thus, it is quite sensible to prepare this topic well before the interview.
In case of interviews, preparation is as significant as the main event itself. One should be honest with self about the relationship with former employer. During preparation, friends and family members can act as if they are interviewers and ask all possible tough questions about the old boss. Once all the possible blows are successfully dealt with, one is all set for discussing former employer in the actual interview.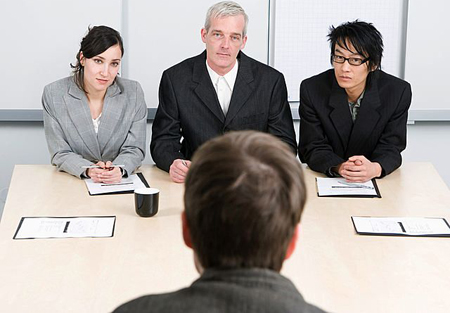 In today's world, interviews are acting as excellent means for employers to select a usual crowd of candidates. It is of great significance that your answers make you worth remembering for your possible employer. Being honest and truthful about all your former employers can help you do this. Human resources personnel are already acquainted with almost all forms of stories you can fabricate. Honesty, thus, is the key to the next stage or getting a job.
However honesty need not mean full divulgence. To satisfy the interviewer saying only this much is enough "You and your former boss were not compatible". If the interviewer asks more questions, then these should truthfully answered with the aim of putting your bad luck at your former employer's action into a positive chance for the interviewer. For instance if one couldn't fit with the former employer because of lacking of people skills then it can be explained in terms of work independence or working behind the scenes. This transforms the negative bond with the former employer into a possibly pleasing one from the point of view of the interviewer.
Most important of all, allow the interviewer to take the interview. It becomes clear if one is trying to redirect attention away from the discussion of the former employer. While discussing the former employer, one should not put much emphasis on the perceived flaws. Employers want individuals who can confidently own up their faults. Being indecisive and waffling about such susceptible topics will not impress the interviewer.
So, only those applicants will be successful who are well prepared for most of the situations that can be thrown by the interviewer, answer questions honestly and straightforwardly, and can utilize the ill-fated proceedings at his former employments as a potential benefit.
Filed Under: Work & Careers
About the Author: Vanessa Page works a career counselor in one of the leading firms in Los Angeles. She is also a blogger and gives tips on how people can tackle their work and career issues. She has 8 years of experience in this field.
Comments (0)