By Alan Kennon on Oct 19, 2010 with Comments 0
---
Pink, Selma Blair, Fergie and Rhiana: these names belong to strong and confident women who do not fear setting fashion trends. Fierce divas—women who wear what they want to wear comfortably and matched with the right attitude like Victoria Beckham—remain favorites of
Season 6 Project Runway designer Christopher Straub, who says the following mark a woman as a total diva or a flop.
Know the true meaning of fashion. Not only about the trendy and expensive clothes you wear, fashion also deals with the attitude and way you carry yourself as a woman so you stand out among the rest. According to Straub, "It's all in how a woman carries herself. The fashionable, sexy woman will exude power and strength; the other will be desperately trying to garner notice and attention. Fashion is an expression of style worn proudly, while clothes are just that …clothes."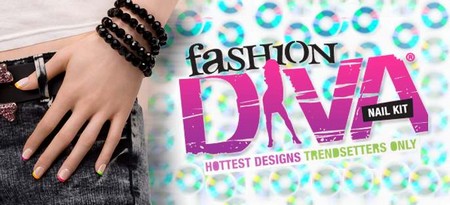 Attend a social gathering and other opportunities to mingle with people, meet new friends and make connections to the lives of those around you. Straub says, "She has her hair done, her lipstick on, her heels up and she knows she looks good …and she'll talk to anyone and everyone." Feel good about yourself. This "inside-out" approach will get others to notice you, even though they won't know exactly what draws you to them.
Confidence matters. Choose fashion you can wear—not fashion that wears you. Younger women often attempt to wear clothes to make them appear more mature, just as older women will wear clothes to make them attractive to the opposite sex. Don't fall into this trap. Instead, stand confident in who you are. You can wear the most expensive gown, but without confidence you'll sink.
Know your best asset and make use of it by highlighting it in your clothing. Just keep it classy and stylish, and make sure it suits the occasion. Fierce diva fashionistas have no fear of showcasing their bodies' assets and beauty. Use this as your most powerful weapon and consider it a gift. As the saying goes, "If you've got it, flaunt it!"
Chose appropriate accessories. These do not have to be expensive and should complement your overall look. Straub says, "Own statement pieces like a huge necklace or layer a bunch of smaller ones. Dress it up or just wear it with jeans and a tank top."  Buy the trendiest birth year necklaces here. You don't have to draw attention to yourself with a lot of accessories and expensive clothes, since inner strength and confidence matter more. Whatever you wear outside remain just extra touches that enhance your personality.
Filed Under: Lifestyle & Personality
About the Author: Alan Kennon lives a very happy life with two kids and a lovely wife. He likes to share his life time experiences with others about how they can improve their lifestyle and personality.
Comments (0)