By Alan Kennon on Dec 31, 2017 with Comments 0
---
You can find perfumes of every kind and scent on the market that come in all price ranges. A multi-million-dollar industry, perfumes of hundreds of new fragrances get released annually, making the industry extremely competitive. You must have a good and effective marketing advertisement for your perfume to succeed. You must also create consumer interest and attract attention through compelling promotion. The more effective your perfume ad design, the more you can generate in revenue and income.
Research why people buy perfumes. Scientists know scents can alter a person's mood. They also help attract mates and make a person smell good. Some may purchase the perfume because it has a certain elite status or associations with and endorsements from their favorite celebrities. Determine why people will or should purchase your perfume and focus on that.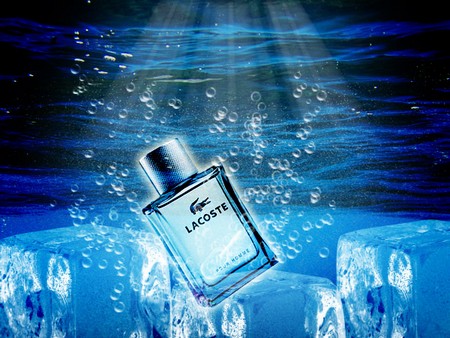 Identify what makes your perfume different from others. For example, perhaps it contains a valuable ingredient or has a trait such that helps it last longer. Capitalize on these unique traits to motivate people to buy the perfume.
List the qualities of the perfume. Write this list in the form of adjectives. For example, a list for a women perfume might include "sweet" or "flowery" when describing its odor.
Create an image to use in the perfume ad. The most common ads usually use a picture of the perfume bottle. However, you may add some brief details about the perfume. For example, if the scent should release a natural pheromone to attract the opposite sex, you might want to add a picture of two people embracing one another. Take care regarding the placement of the photo and other captions. Remember, you want the perfume to emerge as the prominent item.
Include captions to catch people's attention. This will help describe the perfume to the intended target market. A caption that says, "A sweet flowery fragrance to create the sweetest flavor of attraction," should capture women attention.
Decide on the layout. Text usually appears at the top or bottom of the ad, but depending on the ad's size and space you have you may want to overlap the text on some images. Just make sure all the other items in the ad don't detract from the primary components, thus ensuring the message comes across clearly.
Decide what kind of color and tone you want the ad to have. Make the background and text in the same tone. You don't want too much color, as that can distract the consumer's view.
Add in contact details regarding the purchase of the perfume. Let people know where or how they can purchase it. Get your ad out there and create buzz about it.
Filed Under: General How To's
About the Author: Alan Kennon lives a very happy life with two kids and a lovely wife. He likes to share his life time experiences with others about how they can improve their lifestyle and personality.
Comments (0)