By Bruno Silva on Mar 05, 2018 with Comments 0
---
The menu, an essential component for any restaurant, allows diners to see what dishes the eatery offers and select something they want to try. Just as with the prepared food, you should give the menu considerable thought. Designing your restaurant's menu in a well-organized and pleasing manner can help attract more customers and ensure it will drive business to your restaurant, this leather menu cover will also make the menus look elegant and sophisticated.
Take into account the menu's style. A restaurant menu design should reflect the dining experience at your restaurant. Think of the concept for the restaurant and what style of menu would match appropriately with it. You may create the menu in formal or casual style depending on your restaurant's overall concept. You should also consider the kind of audience your restaurant serves. For instance, a family restaurant's menu should have large fonts with fun and bright colors to cater to the children. Some restaurants even have a separate menu for children.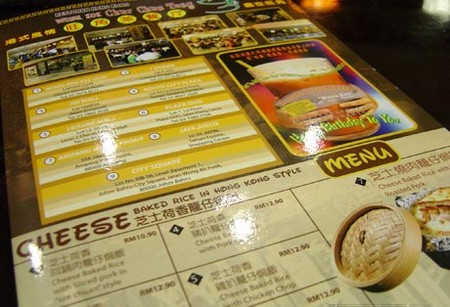 Make sure the menu appears clear and easy to read. Always make sure you use a font big enough to read easily. Have the name of the dish in bold with dark color. You can print other descriptions or lists of ingredients in a smaller font or in another color or slightly lighter shade.
Organize the food into different sections. The menu's overall layout should scream "organization." You can do this by delieanating different food groupings. Classify dishes into soups, appetizers, main entrees, desserts, etc. Consider also breaking down the main entrees by their different food types such as beef, chicken, fish, vegetarian, etc. By making the menu simpler to read and understand. If you have a long list of drinks or dessert, consider grouping them in a separate menu.
Add in descriptions that will make the customer's mouth water. Consider adding a brief description about the dish and its authentic flair. Just a short and fast definition for each dish should suffice. For example, if you serve Asian food you can explain where the dish originated and the inspiration behind it. Incorporating a bit of background information on dishes into a menu item name can also make your restaurant menu distinctive. Keep the descriptions to a minimum. If diners have further questions, the server should provide the rest of the information.
Add photos or color to liven up your menu. Photos of your dishes will often help a dish sell better. Some diners prefer seeing what they might order rather than reading about it. If your restaurant serves ethnic food with which diners may be unfamiliar, provide a high-quality photo to guide their decision. Add pictures of your best sellers and specialty dishes. Also determine what color and font you want to use and on what type of paper you will print the menu. Always make sure your choices reflect your restaurant's style.
Have someone proofread the menu for errors before producing it. Determine how many copies you will need and laminate them afterwards to protect them from spills.
Filed Under: Featured • General How To's
About the Author: Bruno Silva is an entrepreneur from Portugal with over 15 years of experience in Online Marketing. He is also a blogger and writes on variety of topics from online marketing to designs, cars to loans, etc.
Comments (0)