By Jason Prickett on Jan 17, 2010 with Comments 0
---
Do you remember your bedroom as a child? Our first impressions of life are largely formed from what we see around us. A bedroom is the central point of a child's life, and its memories can remain with them forever. Get more ideas at wall decals australia, you will find tons of decoration ideas for their room.
principles
Throughout childhood, a child may live in the same room, either alone, or sharing with a brother or sister. Plan their rooms from the start with flexibility in mind. Much will depend on if the child uses the room as a playroom as well as a bedroom.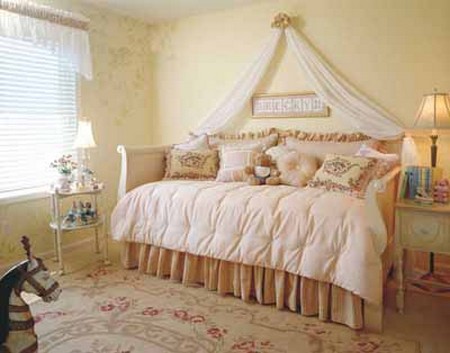 Safety considerations are a priority. Fit window locks and door gates when your child is a baby, and easy-to-use door handles for when they get older. Provide nightlights to light the way to the bathroom.
lighting
Safety plays a big part here in a child's room and there should be overhead lighting until they reach school age. Ensure that you have provided plug sockets for computers and hi-fis for when they are older. These must be covered with socket covers when they are babies or toddlers. Dimmer switches can be particularly useful when changing babies nappies or tending to sick children during the night. Teenagers will love them later on to create 'interesting' lighting effects.
floors
Children's floors must be practical and hard-wearing. Cork or cushioned vinyl is ideal if the room doubles up as a playroom (train sets don't run well on carpet!) If the room is mainly a bedroom, carpet is the better option. Cord carpets are particularly hard-wearing and mid-dark colours do not show every speck of dirt. Rugs help protect the carpet, and are easy to change as the child grows up.
colour plan
It is said that babies and children respond best to bright colours. Primary colours are certainly popular for babies, but as children get older, you can maintain the bright colour theme, but with more exciting combinations of colours. Some people prefer pale, restful colours for babies. There are no set rules. Yellow is a popular colour for babies rooms – it covers all eventualities if you do not know if you are expecting a boy or a girl! In any case, with such a large choice of children's furnishings available, the old rules of blue for a boy and pink for a girl need no longer apply.
design theme
Don't take the decoration of a child's room to seriously! It is after all their room, and a child sees life from a different perspective to an adult. Try to let the child express what they would like in their room from an early age. It is all part of the formation of their character, and will reflect their interests and hobbies as they grow up. You can go to town and create a 'fantasy world' for the child to live in. Another solution is to keep the basic room decoration plain and simple. Inevitably there is always a current 'fad', be it Barbie for girls or Star Wars for boys! However if the room is simply decorated, a duvet cover or poster from the current trend will satisfy the child's interest, and is inexpensively replaced when the next craze looms on the horizon.
furnishings
Children's furnishings should always be functional, practical and washable. Sticky fingers and wandering pens can enhance or create a design on every child's fabrics and walls! (Wallpapers are to be avoided, washable wallpaper borders are very effective). Paint effects work very well in children's rooms as they are easy to apply, and the textured finish hides the odd mark (or two or three!). Try using two colours applied individually to get an interesting contrasting or tonal effect. Think through what you have to store in the room. There will be toys as well as clothes, especially if it doubles up as a playroom. When looking for furniture, look at the collections designed especially for children. You can be sure they are safe and practical, and most are designed to adapt to the changing needs of the child as they grow up.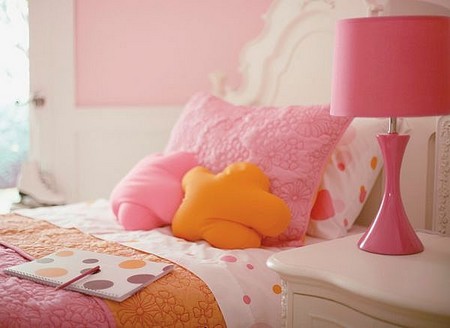 details
A notice board is a 'must' in a child's room. It can serve as an 'art gallery' for small children's artwork and then can progress to a place to keep timetables and essential information for school children. Use posters for pictures. Applied to the wall with 'removable tak', they can easily be removed when different images are required.
final touch
The ceiling painted sky-blue, with self-adhesive fluorescent planets, moon and stars will ensure that your child truly lives in a world of their own.
Filed Under: Home & Maintenance
About the Author: Jason Prickett loves to write about home maintenance and stuff you can do yourself instead of hiring any professional. His step by step guides will assist you in completing your home maintenance tasks.
Comments (0)