By Marie Mayle on Oct 19, 2010 with Comments 0
---
Aside from the technical skills, art and marketability come into play when creating your own clothing line. Project Runway Season 6 finalist Althea Harper, who has had internships at Alexander McQueen, Zac Posen, Anna Sui, Victoria's Secret and Vivienne Westwood, knows what makes a profit and what doesn't. According to Harper, in order for your collection to succeed in the market place you must work hard and self motivate. Harper offers these tips for creating your own clothing line.
Decide on a theme or concept for your collection. You will base every design you create to make it free-flowing, eye-catching and harmonious with this overall idea. Harper says, "Without a solid concept or idea, the collection will never have a strong purpose or unifying theme to hold the pieces together…" The ideas can come from different possibilities: a place you just visited, an object you might have stumbled upon, or even your pet. Listen to your heart and what it compels you to create.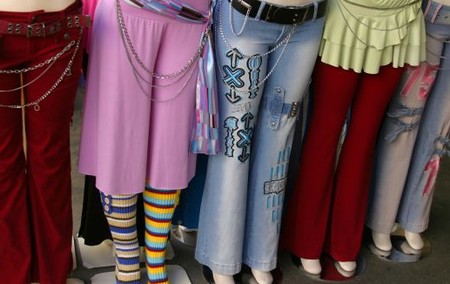 Know your target market. According to Harper, "I thought about everything from the age group, the income bracket, where they live, what they do and how they think. Understanding and designing for your target market will create loyal customers." Start by asking why, how, and then who. This will serve as your guiding purpose to create a statement in your collection.
You will definitely benefit from your skills and talents if what you produce proves sale able and can also benefit others. Create what they want and what they need.
Harper says, "Designing is really the combination of form and function, and the commercial world really represents the function. As a designer, we must look and decide what women want, what they need and what will they buy."
When you love what you do, the passion will come out naturally. If you attempt to simply meet a requirement, then the collection will not signify anything.  Put yourself in every creation you make and get the best screen printing services available. You might want to stop and doubt yourself, but you must love your clothing enough to sustain those feelings.
Be very particular with your sourcing and materials. Don't compromise quality, as this proves particularly important if you target a "Class A" market. Sourcing might not be an issue during Project Runway (contestants made the clothes themselves), but it can make or break a good collection.
Create variety in your styles and designs. Customers might look for something new and fresh. You must determine the difference between what you create and what already exists on the market. Who will buy and wear it?  What fashion statement will set you apart from the others? Your creations reflect who you are.
Filed Under: General How To's
About the Author: Marie Mayle is a contributor to the MegaHowTo team, writer, and entrepreneur based in California USA. She holds a degree in Business Administration. She loves to write about business and finance issues and how to tackle them.
Comments (0)