By Marie Mayle on Mar 09, 2010 with Comments 0
---
The general image or impression that a retail outlet presents to the public at large depends on a number of factors, any of which, if not up to standard or of the wrong sort, can damage the overall effect. Even opening hours can contribute to the image of a business by giving an idea of the degree of service available.
Personal service or self service
Once upon a time pretty well everything was sold across the counter, it was the accepted way of doing things. Those days are long gone, although the craze for throwing out counters and going over entirely to self service has now diminished, and it is more usual to find a mixture of these methods.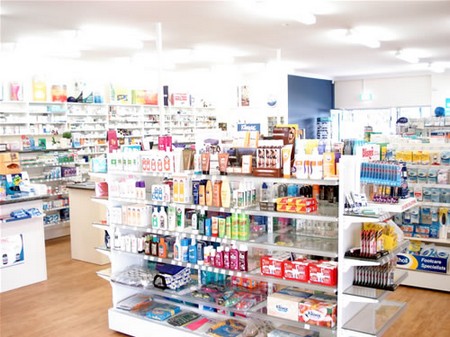 Whenever self service is used in an outlet, whether wholly or in part, it is always necessary to have somebody available at the cash point to handle customers' purchases. This person can be involved in other duties, but must always be alert to the needs of customers at the cash point, because the essence of the self service system is convenience, and your image could be damaged if customers were kept waiting unnecessarily at the cash point for someone to take the money for their goods.
Fixtures and fittings
The way your stock is presented to customers will depend a great deal on the type of fixture you are using. If you are taking over a unit you might well feel that you can make do with the fixtures left by the previous occupier. If yours is quite a different type of business, though, it might not be a wise decision if it means your stock is not shown off to the best advantage. Perhaps a slight adaptation will do the trick, but it could be a false economy if you are not doing justice to your stock.
A basic requirement of any fixture is that it is appropriate to the type of stock it is meant to hold. It needs to be secure, functional and easy to re-stock. Some fixtures are made to store backup stock in drawers or cupboards which makes re-stocking easy and convenient.
Decor and lighting
Outward appearances are important to a retail outlet. Look at the various styles of decoration used by businesses, as well as the variety of colour schemes and try to decide what would be the most suitable decoration for the outside of your premises.
Having made the premises look attractive and inviting from the outside, you must continue that appeal into the interior. Do your research again, and see what other people do, particularly in your line of business.
A very important aspect of your internal decorations is the commercial lighting. This really is an area which needs to be considered carefully: consider level of lighting, type of lighting (fluorescent, spot, and so on), direction of lighting and use of natural light.
Range of stock
Stock is money, and stock on the shelves is money waiting to be transferred to the cash register drawer. You must invest money in stock or you will not have anything to sell, though of course it is not simply a case of getting hold of some stock lines and hoping for the best.
Whatever type of retail business you intend to run it is necessary to have a carefully-considered range of stock, sufficient to offer customers a suitable choice. Getting the balance right is the key; there must not be so much as to be confusing, nor yet too little for the choice to be unreasonably restricted.
So, do you try and go for the image of:
having whatever customers are likely to want, or
satisfying the majority, leaving the minority customers to seek satisfaction elsewhere, or
specializing, and catering for the minority?
The contribution which stock makes to the image of your business should not be underestimated. Being the prime means of generating your profit, it makes sense to use it to create a favourable image for your business.
Suppliers
What have suppliers to do with image? A simple answer to that question must be, a lot. It is your suppliers on whom you rely to see that you receive that all-important stock we have just been thinking about.
What you are looking for in a supplier is a reliable service, a continuity of supply and an acceptable range of lines. Unless you can get these, your image is going to suffer with your customers when they keep finding you are out of stock of the lines they want to buy, particularly the popular ones.
When sourcing suppliers take these points into account:
1- Visit trade fairs and the internet
2- Find out who your competitors are using
3- Will you deal direct or through agents?
4- Take heed of recommendations by (friendly) competitors
5- Take trips abroad and visit UK suppliers
6- Be aware that some suppliers require minimum orders
7- Some suppliers may require the first payment up front because you have little or no trading history
8- Factor in the carriage costs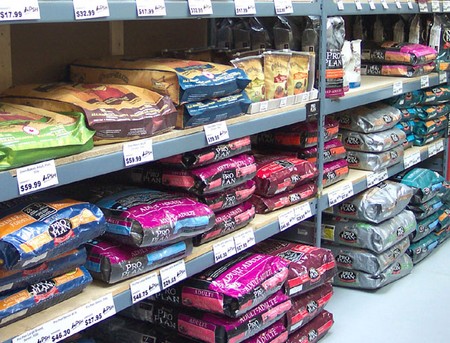 Opening hours
The trend is for retail outlets to be open for six day trading and in some businesses for seven. This arrangement might not be quite so easy for you if you are working on your own. Alternatively you might close for half a day according to local custom, or as dictated by local bye-laws. If your unit is situated within a shopping centre, your opening hours will be governed by the rules of the establishment.
Whatever the situation, you must make sure that your opening hours enhance your image rather than detract from it. Your image must be that you are there and open for business when customers want to spend their money.
Filed Under: General How To's
About the Author: Marie Mayle is a contributor to the MegaHowTo team, writer, and entrepreneur based in California USA. She holds a degree in Business Administration. She loves to write about business and finance issues and how to tackle them.
Comments (0)