By Justin Belden on Mar 09, 2010 with Comments 0
---
Being on the receiving end of mailshots, one could be forgiven for thinking that they are the most effective form of advertising known, since everyone seems to use them. But consider for a moment how many you, personally, have responded to; probably only a very few. This is the big minus for this form of advertising – the response rate is traditionally low, and yet it remains a much used method.
As with advertisements, mailshots can be selective or non­selective. Unless you intend to send mailshots in very large numbers, it would be advisable to use selective mailshots to specified target groups. This could be approached in several ways, for instance alphabetical, geographical. Try to compile as big a list as possible of organizations which might use your product or service. List the most obvious ones first, but do not be too rigid, particularly if you are offering products or services which have a more universal application. Think of organizations which, although they might be diverse in themselves, have a common need which is covered by your product or service. Ask yourself: how many products do I have and does this affect how many potential customers are available for my business?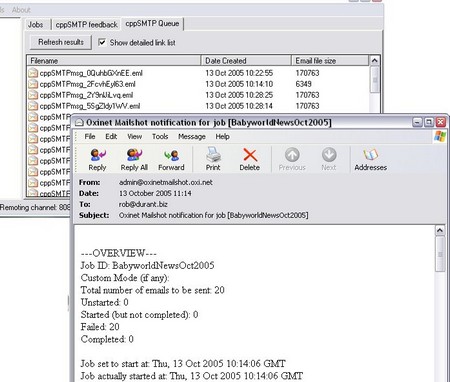 When you have compiled your list, rather than tackle it all in one go, work though it piecemeal and select a manageable number: this will help you to regulate the time involved in preparation, follow up and evaluating the results. This does not mean to say that you only need to prepare the number of mailshots you actually plan to send out. If you have a period of time in which you can make up a large number of packs, by all means do so. You do not necessarily have to despatch them all at the same time.
As a rule of thumb, aim to send each mailshot to a named person. This may involve a telephone call to find out from a business who is responsible for your product or service.
Obtain:
the name and job title
correct name of the company
the full postal address
You cannot always rely on Trade Directory information, even in the current edition, because people move or change jobs and businesses get taken over; it is best to check.
Write to the 'big boys' on your list first, even if you feel there is not much hope because they have everything tied up already. If this turns out to be the case, at least you know for sure, but there again at that particular time they may be in the market to consider your product or service …
The mailshot package itself will probably consist of a brochure or some other form of printed matter describing your product or service, together with a standard letter of introduction. Follow the KISS principle and Keep It Short and Simple. Do not be tempted to tell the recipients your whole story at this first encounter – but just enough for them to want to know more.
Try to keep your letter to one side of one sheet of headed paper. Follow this broad format: introduce yourself and your organization by stating who you are and what you are offering, and in effect ask 'Can we do business?' Indicate that you intend to follow up this written introduction with a telephone call.
In the letter, do not quote a precise time when you will ring (something may prevent you) or suggest a specific date for a meeting (you do not know the recipient's commitments), but wait until you telephone, when you will have a direct response to a suggested date, and alternatives can be discussed – and resolved -mere and then.
Set yourself a deadline, and some sort of timetable for your telephone follow-up calls. Probably the best times, from the recipients' point of view, are Tuesday to Thursday, preferably mornings if you can make it. Monday mornings and Friday afternoons are probably best avoided – the recipients are just getting their week underway on the one, and thinking about going off on the other. There might well be cases, of course, where these are the ideal times to telephone. You will get to know your own type of business best.
Preparation for your follow-up telephone call will help it to be effective. Compile a checklist of points to make. Try to avoid a fully-written-out script. You can be thrown if the recipient does not respond in the way you expect – or asks a question at the wrong time!
Your call could take this form, once you are connected to the right person:
Identify yourself and your organization.
Ask whether your brochure has been received, to which the answer will broadly be 'Yes' or 'No'.
If the answer is 'No', briefly explain the substance of your letter and brochure in broad terms (having a copy of both in front of you will prove invaluable in these circumstances). Offer to send a further set.
At this stage, and if the answer to your original question was 'Yes', ask whether your kind of product or type of service is being stocked or used at present. Again the answer will broadly be 'Yes' or 'No'.
This is your cue to describe the benefits to that business of what you are offering; in the case of the 'No' answer you can start from basics, with the 'Yes' response, explain what is different about yours, and the benefits to that business of including your product or service in their existing range. If at this stage there are discernible signs of interest, try to gain a definite commitment of some sort, e.g. a meeting, or even a sample order.
Be sure to confirm any arrangements in writing, and ensure that they are met in full.
If, however, the response is still negative, ask whether there is any possibility of reconsidering in the future, and whether you may ring again.
It might be worthwhile sending a letter thanking the individual for the conversation, and confirming that you will be in touch in a few months.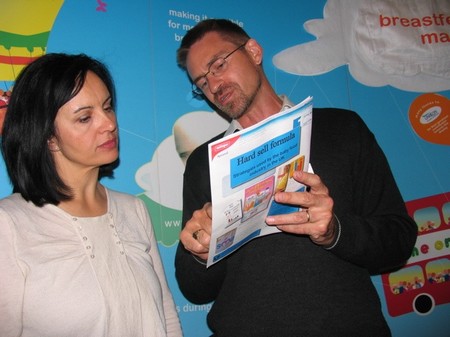 File the information for future reference – and mark your diary to remind you to make that call when the time comes around.
Mailshots by email or fax
You are probably aware that, as a private individual, or as a business, you can register on the Telephone Preference Service (TPS) to avoid receiving cold call telephone calls. Similarly you can also avoid a great deal of junk mail being delivered to you.
As a business person yourself, you must be aware that you are not allowed to send unsolicited 'junk' faxes to private individuals. Also, if you try to send bulk emails, you may well find your Internet Service Provider  'spams out' your emails and even disables your account.
Filed Under: Uncategorized
About the Author: Justin Belden is a freelance web & graphic designer with over 15 years' experience. He is also an Avid member of the Design/Development community and a Serial Blogger who loves to help people by sharing interesting and informative tips and trick related to computer and technology.
Comments (0)