By Justin Belden on Dec 29, 2009 with Comments 0
---
Through Cpanel, you can grant anonymous access to your FTP server. When you enable the anonymous FTP access, visitors to your website can access your web server to download or upload files without having to enter the username or password. You can easily enable the FTP anonymous access feature through the Anonymous FTP Controls feature in Cpanel administration area.
Anonymous FTP access gives anyone the ability to access your directory through a FTP application. They will have the ability to download files from your servers. They can also upload files to your server. However, you can restrict the access of anonymous users through your FTP program. You should put restrictions on anonymous users so that they will not disturb any existing files or directories on your server.
By granting anonymous FTP access, the administrator bears the responsibility of all the files that are stored in the server. This includes the files that you have uploaded and the files that are uploaded by the anonymous users to the server. Anonymous FTP access makes your site vulnerable to become a warez site. These sites are also susceptible to the attack of hackers. The administrator must constantly moderate and reviewed the uploaded files to make sure no illegal, or pirated content is on the server. If someone discover your site is a warez site, you may be sued by the company.
All data transfers that are used by an anonymous FTP during downloading or uploading will be calculated. The bandwidth consumption will be displayed in your cpanel administration panel. Once you have enable anonymous FTP, you are responsible to monitor all the activities that are on the anonymous FTP account.
If you want to let people upload files to your server, you must make sure you have enough disk space. You should also keep track of the disk space usage in the Cpanel administration area. Make sure the consumption of the disk space does not get too close to the maximum disk space or visitors will have problem accessing your site. You can purchase additional disk space from your hosting provider if necessary.
If you want to allow everyone to access to your server, follow the instructions below:
Procedure:
On the homepage of your cPanel account, click Anonymous FTP Controls under Files.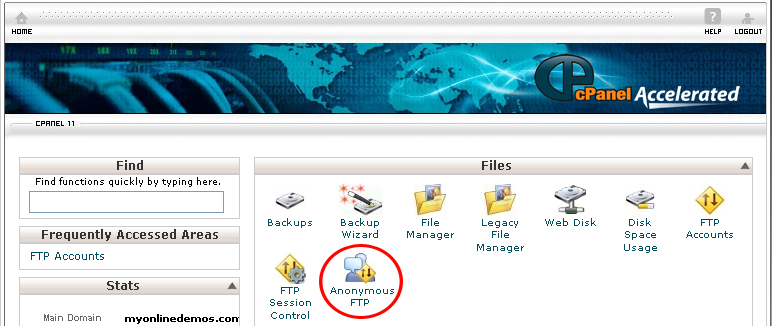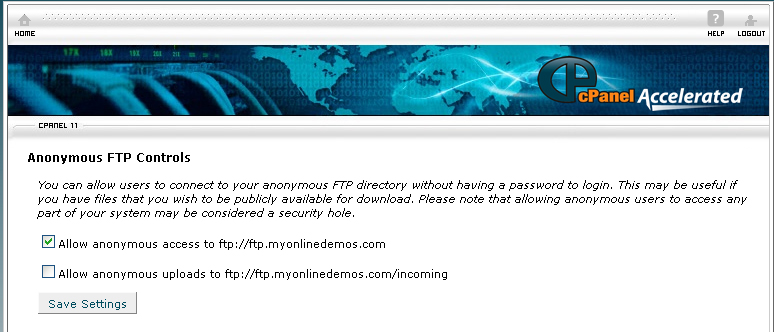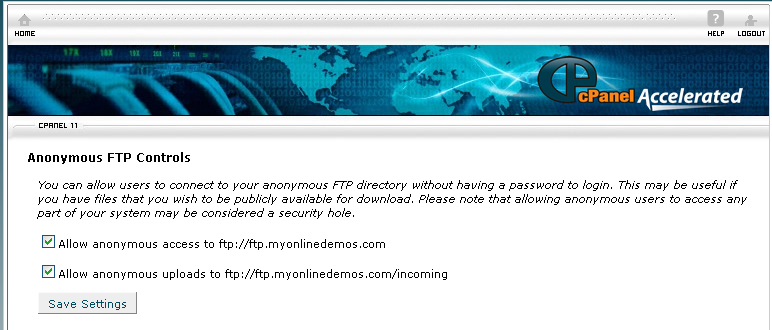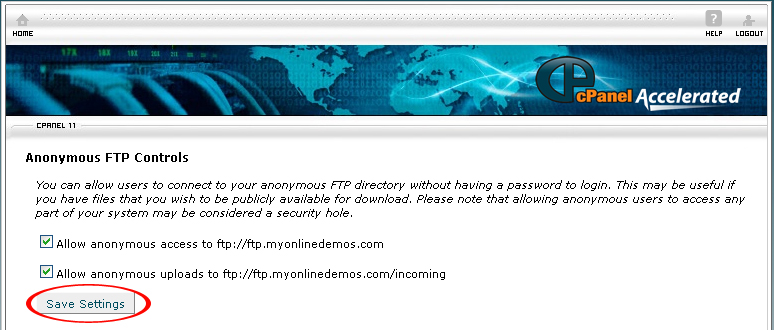 If you want to welcome your visitors with a welcome message, Enter the welcome message inside the text box in Anonymous FTP Welcome Message.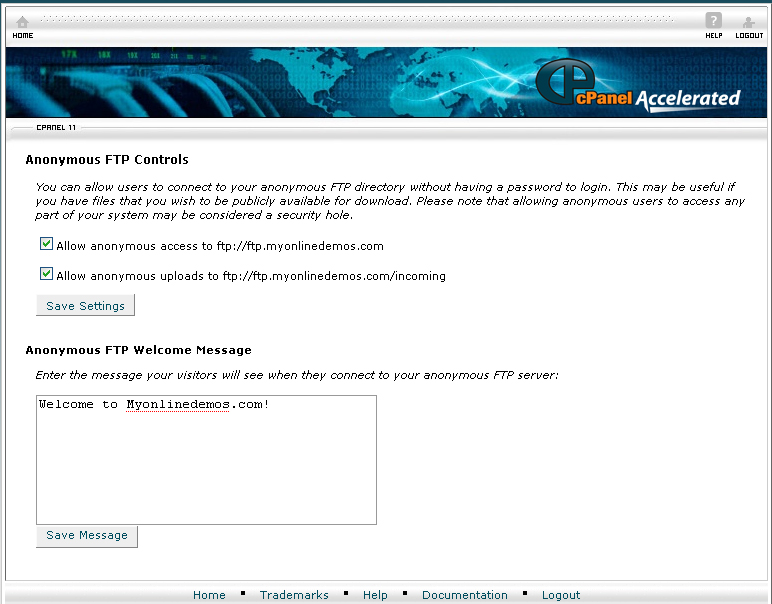 After you are done, click Save Message.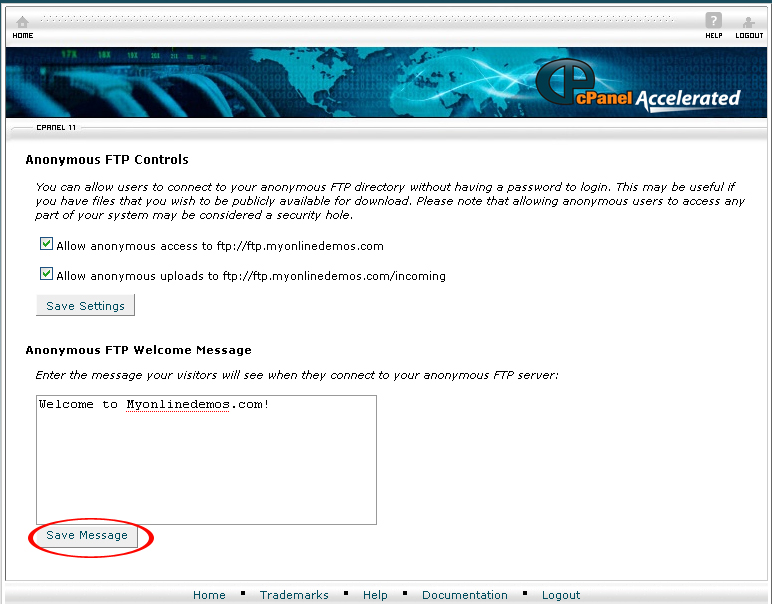 By following the steps above, you will be able to enable anonymous FTP access to anonymous users.
Filed Under: Computers & Technology
About the Author: Justin Belden is a freelance web & graphic designer with over 15 years' experience. He is also an Avid member of the Design/Development community and a Serial Blogger who loves to help people by sharing interesting and informative tips and trick related to computer and technology.
Comments (0)