By Leona Kesler on Jan 22, 2018 with Comments 0
---
Leg of Lamb is a great choice of meat if you are having guests or family over. The tender meat is sure to be a favorite with everyone coming to eat. Now, this recipe calls for grilling the leg of lamb. While grilling may seem to be a second option when making leg of lamb, the grill is sufficient. The grill adds a nice depth to the leg of lamb and it can be done with nice results. Ask your butcher to filet and butterfly the leg of lamb so that it is not too thick to grill. A single leg of lamb is big enough to feed about 8 up to 12 guests. Here is how you can make leg of lamb.
Items You Will Need:
Thermometer
Leg of Lamb
Marinade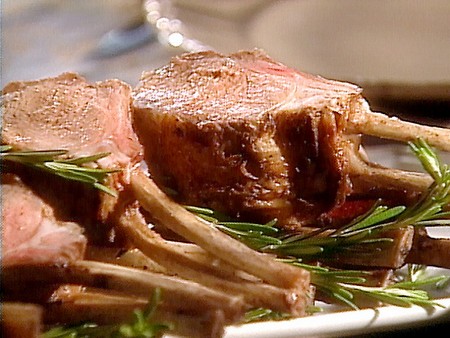 Seasoning (Black Pepper, cracked and Kosher Salt)
Grill and Utensils
Grill Scrubber
Side Items
Step 1
Start to prepare the leg of lamb a day in advance. Remove strings and packaging and throw them away.
Step 2
Ensure that the butcher deboned and butterflied the leg of lamb to about 2 inches thick maximum. If the lamb is still a little thick use a mallet to flat it out evenly.
Step 3
Apply the marinade to the leg of lamb. Cover all surfaces thoroughly and completely.
Step 4
Cover the meat with clear Seran Wrap. Allow it to chill and marinate for a period of 24 hours.
Step 5
Unwrap the leg of lamb and throw the marinade away.
Step 6
Season the meat. Use a generous amount of seasoning on sll sides. Garlic, , cracked pepper and more can be very complimenting.
Step 7
Allow the meat to rest at room temperature for 15 minutes. During this time tend to the grill.
Step 8
Adjust the heat setting to high. You will have to reduce it to medium as well. If your grill uses charcoal, lit the coals and leave space to toss the coals around to reduce heat.
Step 9
Put the meat in the middle of the rack on the grill. Each side should be cooked 4 minutes. Turn the leg of lamb only once and brown it evenly.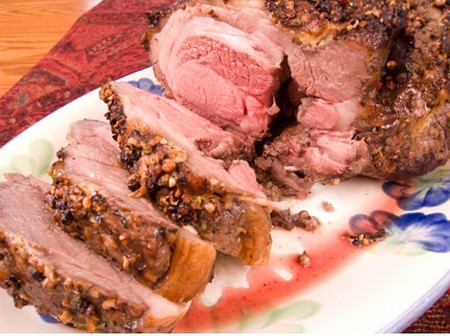 Step 10
Close the grill with a cover and reduce the heat to medium. Let the leg of lamb cook up to 15 more minutes. Keep a watchful eye on it. Use your thermometer. Every grill cooks differently. The internal temperature should be about 125 degrees if you like medium rare. If you want medium results then the temperature should reach about 135.
Step 11
Allow it to sit for 10 prior to slicing.
Step 12
Slice the lamb against the grain. Serve.
Filed Under: Food & Cooking
About the Author: Leona Kesler is a head-chef at a very popular food restaurant in New York. Also she is a blogger who shares her experiences, tips, and other informative details about food and cooking. Her recipes are featured on many magazines.
Comments (0)