By Leona Kesler on Feb 05, 2018 with Comments 0
---
This recipe to cook your corn on the cob is much simpler to cook and is also much tastier.
WHAT YOU'LL NEED
corn on the cob the (no. of corns can be according to your requirement)
napkins
pepper and salt
corn should be fresh should not bruised or have any mould
butter
grill
foil
skillet for the grill
INSTRUCTIONS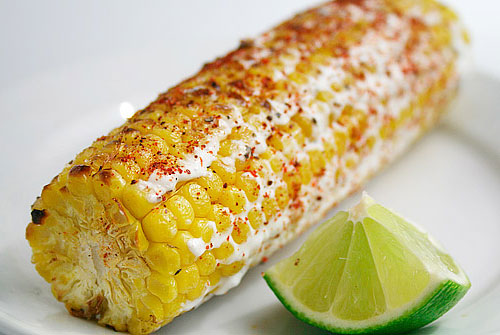 The corn on the cob can be cooked outdoors on the grill and even indoors on a grill. Grill Outdoors: Without peeling off the husk from the corn just pull them down. Remove all the silk attached to corn. Wash the corn with clean cool water. Now pull back the husk on the corn cobs. Grill Indoors: All the husk and silk should be completely removed. Then wash and clean the corn with water.
Husk should be soaked in water to avoid catching fire. Grill Outdoors: Take a bowl of water and submerge your corn on the cob with their husk and leave it to stay for approximately twenty minutes. Then take them out from water and drain all the extra water by holding them facing down. Grill Indoors: It is not required to soak your corn.
The butter should be melted for an even spread. Grill Outdoors: Remove the husk from the corn completely and lather it evenly with butter and then place it on a preheated grill. Grill Indoors: If you are preparing in the oven preheat it to 340 degrees but if you are using your grilling pan than place it on medium heat. When using the oven cover the tray with a silver foil. Now hold the husk back and apply butter on the corn evenly.
The scrumptious corn is just about ready. Grill Outdoors: After heating the grill put the corn on cob on it and keep turning it on all sides till it has a burnt look. Grill Indoors: Place your corn in the oven tray which you had lined with a foil or in the pan. Keep turning it for sometime the approximate cooking time will be four to five minutes depending upon the unit you are using.
TIPS AND WARNINGS
Napkins should be kept close by.
Use tongs to hold the corn.
Put some garlic paste in the butter when you are melting it.
Just before eating your corn you can apply butter on the cob along with salt and pepper according to your taste.
Always keep water close at hand specifically if you are using the grill outdoors.
Filed Under: Food & Cooking
About the Author: Leona Kesler is a head-chef at a very popular food restaurant in New York. Also she is a blogger who shares her experiences, tips, and other informative details about food and cooking. Her recipes are featured on many magazines.
Comments (0)