By Leona Kesler on Apr 11, 2018 with Comments 0
---
One delicious and enjoyable treat would be properly cooked Calamari Steaks. However, these steaks have to be done with care otherwise they will taste like rubber. The reason is the underlying doubt of leaving them underdone, thus people tend to go a bit extra and end up overdoing them. These rare treats can only be enjoyed if done the right way and for the right time. Let us go over the recipe.
WHAT YOU'LL NEED
calamari ateaks
cilantro (1 handful)
parsley (1 handful)
pepper (cayenne-1 teaspoon)
paprika (1 teaspoon)
cummin (1 teaspoon)
olive oil (2 Tablespoon)
lemon juice (2 Tablespoon)
crushed garlic cloves (3)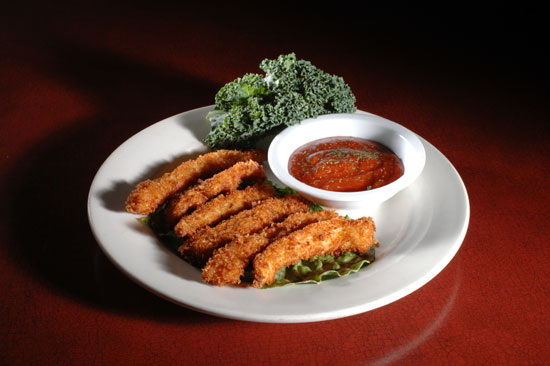 INSTRUCTIONS
Heat up the barbeque to make it ready for the steaks.
In case a broiler is being used, turn it on till it is toasty and nice.
Mix the paprika, garlic, cayenne pepper, olive oil, parsley, cilantro and lemon juice and put the mixture directly into a food processor.
Grind the mixture for about thirty seconds. Once done, leave it in the grinder till it is time to put it on the steaks.
After washing the calamari steaks, dry them. Put them in the barbeque or in the broiler and grill for two minutes. Then change the sides and grill again for two minutes.
A word of caution here, make sure the timing during the grill is maintained right or else you will have overdone steaks which would taste rubbery. The fact about fish is that it has to be done right or the taste will not be what you are expecting.
The fish may be cooked a day prior if need be. It can be placed in the refrigerator. Remember to wrap or cover it to prevent it drying up. The same may be served hot or cold, as desired.
Now mix the grinder paste to the calamari. Add on lemon to taste if need be.
The dish can be served with steamed zucchini along with salad and lettuce.
Other additions may be water soaked seaweed, red bell peppers (cut) and olives.
To make it more interesting, toss up some salad laced with lemon juice, olive oil and balsamic vinegar.
TIPS AND WARNINGS
Inspite of the dish being made from fish, calamari steaks taste anything but fishy.
Filed Under: Food & Cooking
About the Author: Leona Kesler is a head-chef at a very popular food restaurant in New York. Also she is a blogger who shares her experiences, tips, and other informative details about food and cooking. Her recipes are featured on many magazines.
Comments (0)