By Justin Belden on Jun 09, 2010 with Comments 0
---
Digital Video Discs (DVD) are an extremely popular system for home entertainment. Yet, extensive film collections can use up a lot of space. Due to digital video recorders plus computers with video recording capabilities becoming popular extremely quickly, most of the public are turning to a digital copy stored on their own computer's hard disk. This will not only save space but also allows any user to stream video directly from a Digital Video Recorder or computer to their TV screen for almost instant viewing.
First you will need to download and install any media converter that will support a DVD to MP4 conversion. If you have selected a free version simply select download now. If it is a paid version that you want to download, choose "Buy Now" and then follow on screen prompts on how to pay for your software
Next, save the file you are downloading to the desktop (for easy access) and simply double click to open up the installer file. Follow on screen prompts that will show you  how to install the selected software to your computer. If necessary, reboot your computer when the installation has finished.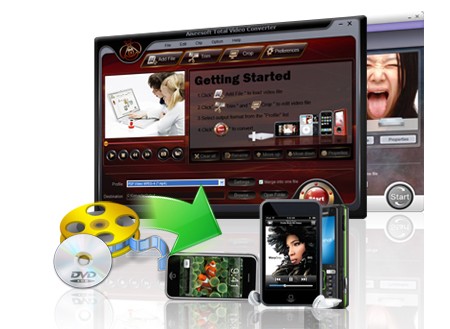 The third step is to open your converter program (make sure it is DVD to MP4). The program will be either saved to your desktop, or it will be on the start menu (Click Start > All Programs). Put your DVD disc into the computers disc drive, sometimes it will take the computer 5 minutes to recognize the disc, other times it will be instant. Once the disc has loaded, use your converter programs interface to choose the computers DVD drive as your source and select MP4 as the output. If you want audio, choose MP3 and select the highest bits per second (BPS) if the program wants to make you choose. Choose the place that you want the program that you have chosen to save the MP4 file. If you are confused and you are not sure where to save it, select either your desktop or the folder called "My documents"
The last step is to simply use the programs on-screen tools to begin converting your DVD to a video file. Depending on which program you have used, it may take anywhere between 20 minutes and 2 hours to finish (this will also depend on the quality you have selected). When the conversion has finished, you should usually test that the video file actually works, by simply double clicking it. Make sure that the conversion has finished properly and then just close the program.
Filed Under: Computers & Technology
About the Author: Justin Belden is a freelance web & graphic designer with over 15 years' experience. He is also an Avid member of the Design/Development community and a Serial Blogger who loves to help people by sharing interesting and informative tips and trick related to computer and technology.
Comments (0)