By Justin Belden on Jun 09, 2010 with Comments 0
---
Verizon VCAST Media Manager is the program given to you when your buy a Verizon phone. It is specifically built designed for a Verizon phone and it will allow you to transfer music, images and documents onto your phone from the computer using a USB 2.0 wire. To put music from your iTunes library onto your phone, you must first convert it into and MP3, which is compatible with your Verizon mobile phone. When the audio file is finished converting into an MP3 file it can then be added to Verizon V Cast, a program that is compatible with computers that are running Windows XP or anything later.
Click "Start" which should be in the bottom left corner of your computer screen, then select "All Programs" and then "iTunes". Click on the iTunes logo to begin running the program.
Now click "Edit" (top of the menu). Now choose "Preferences" on the dropdown menu and click "General". Now choose "Import Settings" to open the encoding settings.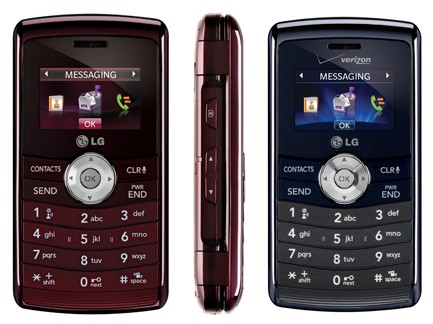 Choose "MP3 Encoder" option from the menu and select the drop-down list/menu underneath it to review the quality options. Choose the quality you want to use and then click "OK" to save your settings.
Select "OK" on the "General" part of "Preferences". Now select the "Music" button in the list of sources. Right click the songs you wish to convert and then click "Create MP3" from the menu that pops up. You can also left click on the music you wish to convert and then select the "advanced" option at the start of the menu.
Choose the "Create MP3 Version" option and them drag the songs from your library onto your desktop. Delete the original songs by right clicking and choosing delete.
Choose "Start" in the bottom left corner of your screen and select "All programs" > "Verizon" > "V Cast Media Manager". Insert the USB cable into the port of your Verizon phone and simply plug the opposite end of the wire into the computers USB port.
Put the converted songs into the "Phones" tab by dragging and dropping them from your desktop. Next you need to select the "Transfers" tab
Select the button that says "To Device" and then choose the destination of the sync for your music. The sync destination will be the place that the music will be saving to your phone. Now simply "Start Transfer".
Wait for your music to transfer to your Verizon phone from the computer. Once the transfer has completed you can unplug the USB cable from and remove it from the USB 2.0 input on your computer.
Filed Under: Computers & Technology
About the Author: Justin Belden is a freelance web & graphic designer with over 15 years' experience. He is also an Avid member of the Design/Development community and a Serial Blogger who loves to help people by sharing interesting and informative tips and trick related to computer and technology.
Comments (0)