By Justin Belden on Nov 26, 2010 with Comments 0
---
If you have started considering an online writing job and want to give it a try, then you will need to submit a resume. Most businesses require applicants to submit resumes to screen qualified applicants before calling them for an interview.
The highlight of your resume should include a short overview of your qualifications. Write at least five sentences about your skills and talents, as well as your work experience. If at all possible, choose and use words that best describe you and your areas of expertise in the first few sentences. You must clearly detail your specific job experience, number of years in the field and other areas in which the hiring manager might have an interest.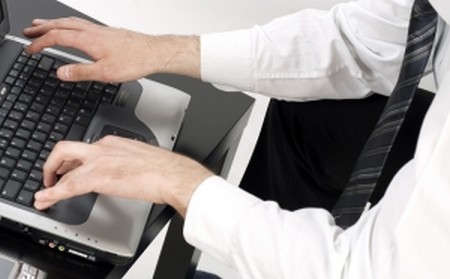 Make your resume look professional and presentable, read more info here about this topic. Remove unnecessary information that does not relate to the position for which you apply. Use of colored paper and stylish or difficult-to-read fonts generally prove inappropriate. Some of the things should eliminate include hobbies, height or weight and your marital or social status. Employers will look only for your skills and talents, such as your writing experience and your competency in various computer applications.
Use a one-page standard-sized piece of paper with a clear and concise statement for your resume. This ensures editors can easily read through your document, as they stand among the busiest people in writing companies. They might not have enough time and attention to really look at and read a lengthy resume. The fastest way to get noticed is to present it in a brief manner that contains necessary and relevant information the editor can easily see and read.
You must include only relevant work experienced on your writing resume. Writing companies look for applicants with extensive experience in article writing and SEO. Do not include talents and skills unrelated to providing excellent writing experience. Stick to what proves relevant to the position for which you apply.
To support your resume, you might need to attach a sample or samples of your work and publishing clippings. After listing your educational background and experience, include as well samples of your write-ups. You must also highlight the links to all your writing work. These will attest to your ability and wide knowledge in the business. It will also create the impression that you work professionally and offer good, quality work.
You should include all your active contact information, such as phone and mobile numbers. Post your email address at the top of the page; if possible, include it just below your name. You must have an alternate number where employers can contact you at anytime for an immediate or on-the-spot interview.
There's no harm in looking for help. There are resume writing services that you can work with to develop a resume that will be up to your standards, and give you a better chance of securing an interview. No potential employer will ask you if you received this kind of assistance, and as opposed to outright lying on your resume, nor is it frowned upon at all.
Further Readings:
Filed Under: Work & Careers
About the Author: Justin Belden is a freelance web & graphic designer with over 15 years' experience. He is also an Avid member of the Design/Development community and a Serial Blogger who loves to help people by sharing interesting and informative tips and trick related to computer and technology.
Comments (0)