By Cody Riffel on May 15, 2010 with Comments 0
---
Toni Cipriani, is one of the leading character in a game grand theft auto: liberty city stories is trying to catch his mother's respect but ma cipriani doesn't respect toni as she thinks he is a dead beat. On this mission toni's totally frustrated with his mother and wanted to give her what she wants. Below are few steps which you can follow to complete Dead Meat mission in Grand Theft Auto: Liberty City Stories.
Steps to Ma Cipriani restaurant:
You can see the way of Ma Restaurant on a map to visit. When you'll enter the movie will start with toni at door of Ma's. Toni starts calling his mother but she's in the car which is parked nearer to the street. At the time Toni gets to enter to the car Ma Cipriani started shouting and telling about Toni, you have shamed Sicilian roots and so I'm very disappoint of you and without stopped she tells toni, since you have snapped a picture of Casa wearing a diaper with few hookers, Casa doesn't want to pay protection money.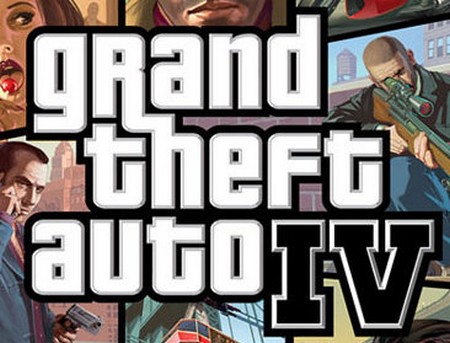 Giovanni Casa is an owner of an Italian deli in liberty city and owes Ma Cipiani. It should show more respect for his son as the Casa Toni in a previous mission, so it was not his mother, the man thinks his mother, and he is trying a picture of him in swaddling clothes, with some prostitutes. While Toni Cipriani Ma reviled not spends on dealing with the protection money, she says she wants to courage Casa Toni. A totally frustrated with full of anger Toni gets out for a mission to rescue casa guts.
Pick up Casa and take him to the Sawmill:
Went to Casa's deli and pick him up. You can see the way of Ma Restaurant on a map to visit, Giovanni Casa was waiting out. Toni asks him to get in a car so we can speak to a private place. Drive up to sawmill, where Casa's in the car. See the way on a map to find location. Toni is in the mill, Casa conclusion after they get there. Casa start running around and then try to come from Toni. Toni with an axe and the hunt for Casa equipped at sawmill. It will be difficult for him, because if you close enough to be on foot, it begins. Try Casa hack the device with him, then a corner with an axe several times until he died. Toni will smash the Casa body and discharges it into the car.
Lose the cops:
The police are all on the Sawmill out of the car and go to the Red Light District. There you can spray the drive in the van n Pay garage van for the color change. If you want to leave the garage of the counter is to know exactly how much time you kill someone while driving.
Back to the Deli:
Deli Casa Casa and ground beef supply. The writer says that it is more common meat and approved. Toni received a reward of five hundred dollars for this mission.
When the cops chase Toni, try the best way to find the red light district. Don't take a long route, so you pay n 'spray garage faster.
Filed Under: Arts & Entertainment
About the Author: Cody Riffel is a regular contributor to MegaHowTo. She likes to write on variety of topics, whatever interests her. She also likes to share what she learns over the Internet and her day-to-day life.
Comments (0)