By Arthur Kunkle on Oct 18, 2010 with Comments 0
---
Weeds are just about as problematic to gardeners as bees are to farmers. Not only are they unwanted around our beautiful gardens and yards, they can actually be harmful to our plants.
Unless you don't mind seeing your plants gradually die off, regular lawn care maintenance and weed control is highly important to prevent them from taking control over your garden. As harmless as some of their names may seem (yes, dandelions are in fact weeds), weeds can grow out of control so fast that you will soon lose the control you once had over your yard or garden. In turn, your yard or garden will no longer sustain the beauty it once had.
Here are several tips on how to gain control of weeds: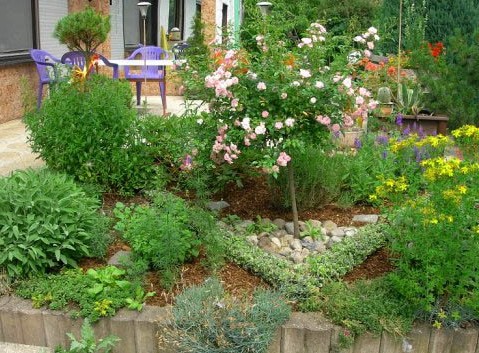 Defense
Keep your yard or garden as healthy as you can. If your soil is healthy, this alone will serve as a defense against any incoming weeds. Fertilization is also another good defense. If you use the right type, preferably the kind with a good mixture of nitrogen and other powerful ingredients, about 4 times a year, your garden's health will greatly improve. However, you may find that a few stubborn weeds still want to grow. If this is the case, more aggressive steps will need to be taken.
Aggressive/Chemical Measures
Whichever type of weed prevention you use, keep in mind that it works best when used during the times of active growth. This usually begins late in the spring or early in the fall. However, this can depend on where you live. The temperatures will need to be anywhere from 15-25 degrees.
If you are using a weed and feed product or Non Selective Systemic Weed Killer, make sure you apply this early in the morning. The morning dew drops will ensure that the product sticks to the weeds. Do not mow your lawn or water your plants soon after you've applied the weed and feed, as you will wash away the product. Also, keep your children and pets away from this area.
In order to be most effective in weed control, you will need to have the right attitude. In other words, you must take on a realistic point of view and realize that it is going to be no easy task. Weeds are similar to mushrooms in that their rate of growth is exceptional and they are difficult to rid of. You would be taking on the wrong approach if you tell yourself that you will get rid of all the weeds in one day. So remember to set realistic goals.
Do not forget about fumigate your garden to prevent bugs, insects and some other unwanted animals, for people living in Australia remember that you can hire the services of pest control McCrae.
You may find it helpful to make a goal outline. Start with a small, particular section of your garden. Once you've combated the problem within that section, move on to the next. Also, keep in mind that it is best to pick a certain time of the day you will spend weeding. Stick with that time every day; otherwise, you will find yourself beginning to slack.
When it comes to weeding, remember that if you want to be successful, motivation is key!
Further Readings:
Filed Under: General How To's
About the Author: Greenery always attracts Arthur Kunkle. He has a big garden where he plants many fruits and vegetables. His passion for gardening motivates him to write and share different tips on gardening.
Comments (0)