By Alan Kennon on Aug 11, 2010 with Comments 0
---
In order to stay looking your best, you should determine which color clothing compliment your complexion the best. It is very important to choose the right colors when putting together a wardrobe . Everyone has colors they should stay away from. You will learn which colors fit you and which colors would clash with your natural beauty and tone. Here are some simple solutions on how to choose colors that flatter your individual skin tone the best. Please read on.
Determine Your Skin Tone
You should look at your complexion in a well lit area. Use a mirror. Decide which season depicts your skin tone. Winter, Summer, Autumn or Spring are how you should categorize your complexion.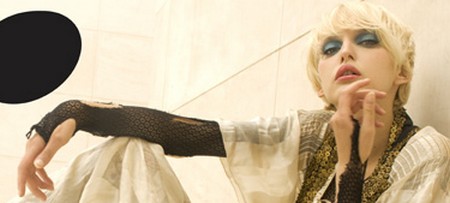 Winter complexions will have pink undertones or blue undertones. These skin types can be pale white, yellow-olive or dark complexions. Winter complexions are usually those people with  dark hair and dark color eyes. African Americans and Asians are included in the Winter complexion category.
Summer complexions are similar to Winter complexions in that they also have blue or pink undertones. These skin tones are pale and pink. People with Summer skin tones are people with natural blonde hair, or brunettes with light colored eyes.
Autumn complexions have golden undertones.  People who are natural red heads and brunettes with golden brown eyes are considered people with Autumn complexions.
People with Spring complexions also have golden undertones. Their skin is creamy white or peach. Spring complexion on people usually is couple with straw-colored or strawberry red hair, freckles, rosy cheeks, and blue or green eyes.
Choose Clothes to Flatter Your Skin Tone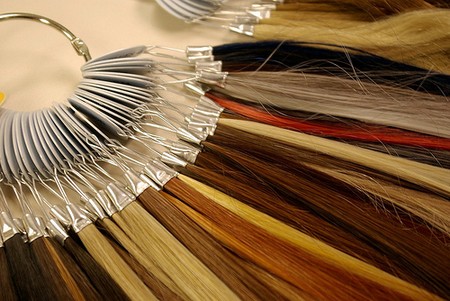 Winter skin tones should opt for apparel colors that are sharp, stark and clear. White, black, navy blue, red and bright pink all compliment Winter skin tones very well. When choosing lighter colors, opt for colors that are not pastel. You should avoid colors like gold, orange and beige.
Summer skin toned people should look into purchasing pastel colored clothing and neutrals with pink and blue undertones. For example, Lavender, plum, dusty rose and soft blues would go well. Black and orange should be avoided.
People with Autumn skin tones look great in golden undertones, like camel, beige, orange, gold and dark brown. Avoid colors with blue tones, like navy.
All the Spring complexions can wear warm colors like camel, peach, golden yellow and golden brown. Avoid dark that would wash out the delicate nature of your complexion. These colors include dark browns and stark navy blues.
Filed Under: Lifestyle & Personality
About the Author: Alan Kennon lives a very happy life with two kids and a lovely wife. He likes to share his life time experiences with others about how they can improve their lifestyle and personality.
Comments (0)