By Alan Kennon on Aug 11, 2010 with Comments 0
---
Going green is one of the most popular trends happening around us. You see big companies looking for ways to improve their warehouses and products to make them environmentally friendly.  Our world is becoming  environmentally consciousness in every way imaginable. You can carry this eco friendly mindset over into your fashion choices as well. If you want to increase your green wardrobe, then consider starting from the basics, colors, shapes and styles of all the clothing that are not green or eco friendly. Being green can be just as chic and comfortable as other clothing that is not considered environmentally friendly.
Procedure:
Educate yourself. Take the time to explore your options. Make yourself familiar with your green clothes options by knowing which brands make them and which retailers offer them. Del Forte Denim designs green jeans and other denim items. Former creative director for Levi Strauss, Gary Harvey has his own green line of couture dresses. These pieces are made from old denim jeans, baseball jackets and even recycled newspapers. Just picture the creativity.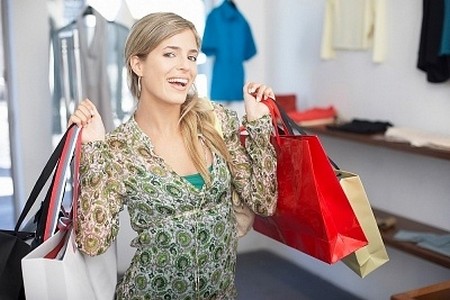 Educate yourself about which fabrics are best suited for the clothing you need. It is easy to be fooled when it comes to what is actually sustainable. It may sound eco friendly to buy clothing made from materials like bamboo, soy and wood pulp. It sounds renewable. On the contrary, bamboo and wood pulp fibers require just as much energy consumption as polyester and nylon to make. A better option is to find denim, cotton and other natural fabrics  that are used in renewable ways and you can recycle them into new and different pieces.
Purchase vegan shoes. They are also called green shoes. This footwear is comprised of   ethical leather and other green materials. Green Shoes is a company that sells many difference styles of green shoes for men, women and children. Green socks are also an option to try out. They are made by manufacturers like Gold Toe and Teko.
Go online and search different entities like the Green Tee Clothing Company. This company has a great selection of  casual green clothing. They offer specials and deals to make it affordable. Other options include US based Planet Earth.  Footprint Bamboo Ecowear offers a wide selection including T-shirts, socks, yoga wear, undergarments, ball caps and totes.
Make good use of your old clothing. Recycle them and create new pieces. Use the latest quilting techniques and patterns. For example, you old denim pants can be made into a bag or even a retro styled hat. This is an awesome idea for things that have been damaged or even stained beyond wearing. You can work around the areas that are stained or damaged and create a pice that you will be proud of.
Filed Under: Home & Maintenance
About the Author: Alan Kennon lives a very happy life with two kids and a lovely wife. He likes to share his life time experiences with others about how they can improve their lifestyle and personality.
Comments (0)