By Fred Goodson on Jun 22, 2010 with Comments 0
---
Cats have an innate desire to get outside and explore the world. If your cat is used to being let outside then you already know that he knows how to find his way home, and when he is done having fun he shows up at your doorstep. Once an indoor cat has went out it is in an entirely foreign environment and easily disoriented. You must also act immediately. Don't wait until after work to walk around calling for your cat. If your cat does not return to your home. Here are so tips to bring them home
Place an ad in your local newspaper and other local sources. Include your telephone number as well as cell number. It's the fastest and easiest way for someone to get a hold of you if they find your pet. If you post flyers, please include photos, very specific cross streets (one being your own.) Cats don't travel like dogs, but you never know if they sprinted out of fear.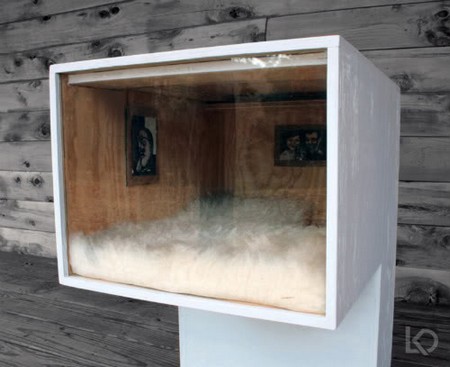 Cats tend to stir a lot between 9pm and 5AM, when things are quiet and streets are calm. Generally, they sit on walls, at the edges of driveways, atop picnic tables, steps and will cower under cars.
If your cat is skittish and you happen to spot him, suddenly approaching him will only startle and terrify him, sending him running for cover. If you see him, sit down, speak his name softly and allow him to come to you at his own pace. Do not get over-anxious and make him think you're upset or going to hurt him. Don't chase your cat. It'll only drive him further and further away from your area, and he will likely not want to return.
Creating a little bed box for him in a quiet, dark area of the garage or property is also a great idea. Perhaps place a used toy or blanket in it, to give off a familiar scent to potentially draw him in and keep him nearby.
Cats are not big travellers and are often found near their home. If the cat is not used to being outdoors, they tend to stay very close to home for the first week or so. Typically, a cat won't cross a major road (under most circumstances) even during quiet periods of the night. Generally most lost, scared cats are usually within a few buildings of their home, and will stay within the boundaries of major streets. Try looking when it's very late and check not only your street, but the ones on either side of yours. Even though it may seem a bit of a distance to us because we have to stay to streets and sidewalks, they're actually much easier to get to for a cat because they simply cut through yards.
Filed Under: Pets & Animals
About the Author: Fred Goodson has a passion for pets and animals. He has 4 dogs and is planning to have another one. He is also a blogger who writes about pets and animals. Currently, he is living in New Jersey.
Comments (0)