By Jason Prickett on Jan 01, 2018 with Comments 0
---
The world of modern houses is built up of beautiful decorations and beautiful interior designs. To some people that love to make their houses beautiful cabinets is also a great way to make the house elegant. According to a professional cabinet designer in Sacramento, architectural designs of cabinets are made right exactly what the owner wants. You can have it traditionally made or modern look as you desired it.
WHAT YOU'LL NEED
Desired cabinet pictures and plans to make your frameless cabinets.
Sheets of plywood
Measuring device
Tools (saw, hammer and drills )
Wood Glue
Nails and screws
Paint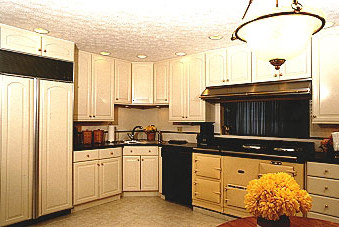 INSTRUCTIONS
Carefully check the plan that you have and cut the side panels that you want. Measure the desire cabinet size that you have.
Always follow the exact measurement of the cabinets and the location of your cabinet. This is very important to prevent any problem in changing the different location of your cabinets.
Follow the standard cabinet size or you can just follow the measurement of your plan.
Cut the materials depending on the width and length of what you want. Cut the back cleats with the same size and screw it or you can nail it to the exact wall or location of the cabinet in your house.
Some frameless cabinets need to be specifically place on locations that can also be a form of a decoration in your kitchen or your living room.
After having the exact measurements of your frameless cabinets. You need to assemble properly all the wood.
Look for the bulkhead and stand one on the longer side then flat it on a surface that can dadoed the edge upward. Use the glue in one side to attach the bottom part. Do this until you can form the cabinet and properly screw it with each other depending on the part of the wall you will place it.
Check all the cabinet and finish it with a beautiful paint or the decorations you can have on the cabinets like side decorations you can have.
Experiment with the right decorations you can put in your cabinet, have many different ideas in looking for the right style and doors that can match your cabinet. Whether, what is the purpose of your cabinet it is very important to make it durable as possible to last a long time.
Filed Under: Home & Maintenance
About the Author: Jason Prickett loves to write about home maintenance and stuff you can do yourself instead of hiring any professional. His step by step guides will assist you in completing your home maintenance tasks.
Comments (0)