By Marie Mayle on Nov 03, 2010 with Comments 0
---
Whether you have an established studio or a budding business, one way to increase your clients involves establishing an online presence. This will provide your customers with easy access to view your site, learn more about you and your studio, and order prints online. Building a photography website is just like starting any other website. If you have enough knowledge about web design and web hosting, you can easily build your own photography website.
Decide on a domain name. Check its availability, get a domain appraisal, and then purchase the name. You will want your domain to obviously relate to photography for people to easily find your website when they search for photography. Try to incorporate words related to photography, cameras or photo artwork, such as "sebastiansphotography.com" or "smashingphotos.com."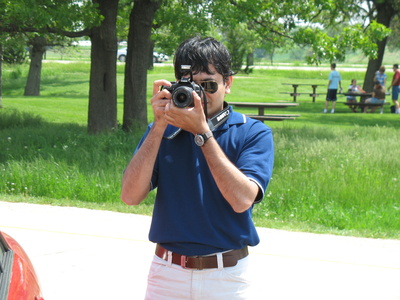 Design the website in such a way that it displays all your works in their best possible quality. Remember that this functions as an extension of your business and should represent your work and photographic style. Allow people to view your work, and include text describing the focus of your photography.
If you offer different styles and concepts, add different categories for photos such as people, weddings, nature and more. Adding categories will keep your photos organized and provide easier navigation for people to view all your works.
Pick a selection of your best work. Strive for some continuity in the size and style with the photos you choose. Select photos to represent the kinds of work and style you showcase. The photos you will upload may also determine how your site will look. Most photography weblogs come with uploading tools that help host your photographs from your computer.
Include your contact information. You always want your potential customers to know how to contact you for your services. Provide an email address, address of your studio and other important information in an obvious place. Create a page to describe you and your photography that details how long have you worked in the industry and outlines some of the clients with whom you have worked.
Test the site. Enter your URL domain and check to ensure the site is up and running the way it should. Edit any necessary adjustments. Make sure you're satisfied with the design and overall look of the website before promoting it.
Advertise your site. Submit your website to major search engines. You want visitors and new clients to know about your photography business. Advertise on social sites such as Facebook and Twitter, making sure you showcase your work and photography style. If you do wedding photography, visit wedding-related websites and ask if you can link you from their site. Advertise as much as you can.
Learn how to communicate with clients and prospective clients. Since this is a web-based business, communication differs from talking to a client personally. Follow up on inquiries and emails potential clients send through your site. Provide updates about your current projects and original articles about photography. This will keep people coming back to your site while providing more traffic and prospective clients.
Filed Under: General How To's
About the Author: Marie Mayle is a contributor to the MegaHowTo team, writer, and entrepreneur based in California USA. She holds a degree in Business Administration. She loves to write about business and finance issues and how to tackle them.
Comments (0)