By Marie Mayle on Nov 03, 2010 with Comments 0
---
A lot of people find the process of wine production fascinating. These people love wine and seek only the best of these beverages. Often they are also dreamers who want to have their own winery or vineyard. Making such a dream a reality requires commitment and hard work as well as specific skills and in-depth knowledge about everything from harvesting to selling wines on the market. Follow these steps to start your own successful winery business.
To start your winery business, you will need a few thousand dollars for capital. Consider the size and type of winery you want to operate. Your list of expenses should include items regarding the necessary facility, equipment, machinery, consultants, laborers and marketing. You might want to start by having investment partners and employing qualified professionals.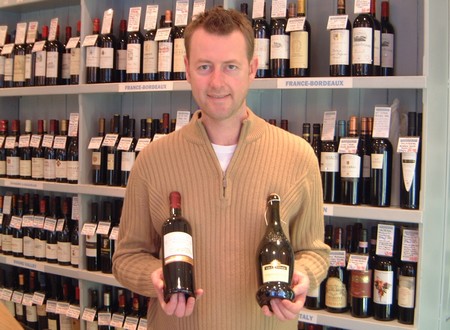 Secure the proper documentation by applying for the appropriate state and federal licenses. The government closely regulates and monitors alcohol production and shipment. You should apply at least six months before your anticipated date of sale.
Familiarize yourself with business marketing strategies. In this business you can use two selling techniques. The first, "People to the Bottle," involves inviting people to visit your location for a tour and wine-tasting. The second, the "Bottle to the People" approach, involves delivering the wine to retailers by using a system comprised of three tiers: producer to distributor then to the retailer.
Make a study of your business plan and document your market analysis based on the strategy you choose to use. The results will assist you in the financial decisions you will need to make for your winery business.
Plan and determine your possible market to increase the probability of attaining success. You can create a new variety of wine to get the attention of long-time wine drinkers as well as those customers who have little knowledge about wine.
Close a contract with farmers who grow and sell grapes. Purchase from them exclusively the grape you want to use in your wine production. Look for and hire experts to assist you in this process so you won't make any costly mistakes, thereby saving your time, money and effort.
Consult with wine professionals known as experts in the winemaking field. They prove the best people who can assist you in choosing and purchasing the facility, machinery, equipment as well as hiring staff to set up and start your business.
Discover more tips about how to operate a winery business by visiting winery owners. Learn about their experiences and struggles as they built their own way to success. Prepare yourself to work hard to ensure the success of your own winery. Do more research, participate in state and national wine association groups, and take time to attend winery seminars and events to enhance your knowledge about your business.
Filed Under: Uncategorized
About the Author: Marie Mayle is a contributor to the MegaHowTo team, writer, and entrepreneur based in California USA. She holds a degree in Business Administration. She loves to write about business and finance issues and how to tackle them.
Comments (0)