By Jason Prickett on Sep 12, 2009 with Comments 0
---
Raising chickens for eggs and meat is becoming a trend these days. However, chicken like all other animals require proper housing in the form of chicken coops. And you don't need to be a skilled carpenter to build one.  However, there are certain aspects that need to be considered before you consider how to build a chicken coop.
Procedure:
Proper planning is the first and foremost step in construction of any building. Therefore before building a chicken coop you need to prepare an outline for the same. This planning where you decide the shape of the coop, its size, and all also needs to be systematic and proper. You need to decode on the factors such as if the coop should be visible by others or not, will it be only of one room or more, and so on. What's more the Internet can even help you search for different types of building plans that fit your requirements.
Another factor that needs due consideration is the building material. Ensure the usage of such building material that can be cleaned properly. You can also build the floors to be at a slight angle making it easier to spray off. Similarly a cement slab can also be built allowing it to have drainage in the middle.  Also, remember that building a chicken coop on a high spot is much better as it will prevent unnecessary accumulation of water at any spot. Not only this, the chicken coop doors should be large enough to allow you to enter to collect eggs and clean it. This is the most important part of how to build a chicken coop.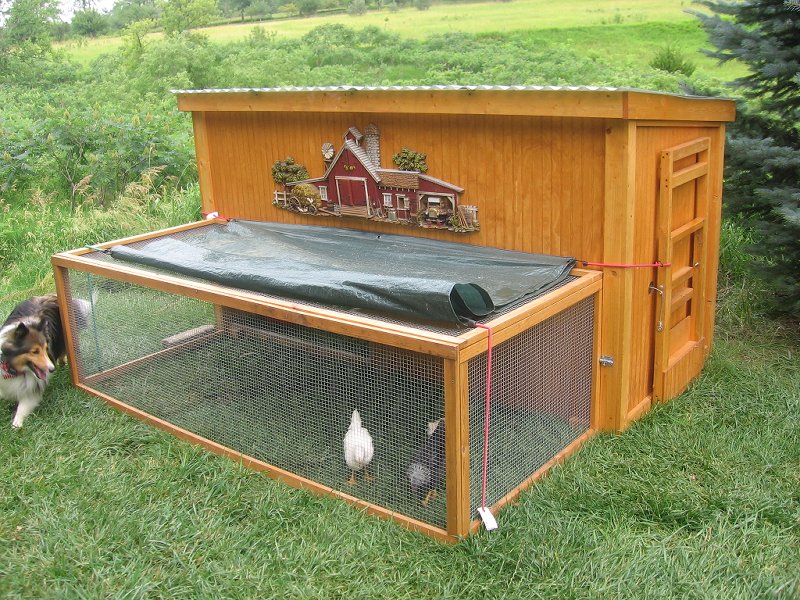 Before you begin to build a plan ensure that you purchase all the building material required along with proper wires and fences. Not only this, you may also require feeders, waterers and straws. These should always be hanged at a height equal to the back of the chickens.
When building the chicken coop ensure that the front and the yard face towards the south to help protect the chicks from direct rainfall. Next, you need to enclose any windows with chicken wires properly to keep away all the predators. Installation of sliding glass windows can be a good option. It will prevent insects and all from entering the coop while letting the light in.  In the next step, place a latch or a lock on the door to properly secure the coop as per your requirement.
Also, don't forget to install perches and nest boxes along the wall of the coop. Your perches should be 3 to 4 feet off the ground level. At the same time, the boxes should be filed with straw. The next step involves proper fencing of the yard. You can use chicken wire or other types of fences for this purpose.
Filed Under: Home & Maintenance
About the Author: Jason Prickett loves to write about home maintenance and stuff you can do yourself instead of hiring any professional. His step by step guides will assist you in completing your home maintenance tasks.
Comments (0)