By Marie Mayle on Mar 08, 2010 with Comments 0
---
Some years ago the shock of a £2.4 billion deficit on Britain's balance of trade highlighted the deteriorating trade position of the country's manufacturing industry. By 1982 this deficit had turned into a massive surplus of £4.6 billion – but this dramatic recovery was not the result of a resurgence of manufacturing exports or the pushing back of imports. It was largely attributable to the benefits flowing through from North Sea oil and continued high surpluses on invisibles, such as tourism, finance and insurance. Manufacturing industry has continued to struggle, and although North Sea oil can cushion the blow for the nation as a whole, small firms across the country are feeling the effects of the real crisis in the economy. In key areas of component supply and process industries such as plastics, aluminium and other metal, the underlying weakness of the consumer industries is already affecting business. On the home market future projects are inextricably tied to the fortunes of the car, appliance and other key sectors. The only short- to medium-term opportunity for stability and growth appears to lie in ex­ports or a selective policy of substitutes for imports in certain key areas.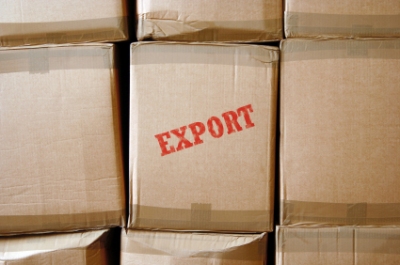 Although there is no shortage of exhortation to action by all manufacturers, including small firms, the degree of real sup­port is small in the light of the potentially crippling effects of deficits in non-oil balances of the type we have seen.
Much of the support that does exist is of only limited value or interest to smaller firms, whose managers do not have the time to cope with the large quantity of bumf that seems to be the in­evitable corollary of action here. Even more important, many managers find that export schemes involving two or three weeks overseas are not practical when there are only one or two people running the company. There is an urgent need for ex­port support initiatives geared specifically to the needs of smaller firms. The Market Entry Guarantee Scheme is a limited and tentative step in this direction.
Ultimately, the achievement of significant exports is in the hands of the managers themselves. Government, banks, cham­bers of commerce and trade associations can only support their action, not be a substitute for them. The scope for effective ex­port business development is often greater and easier to achieve than many managers believe. It is based on four elements: re­source mobilisation, market selection, efficient service and organisation.
Resource mobilisation calls for the bringing together of the variety of elements that make up the firm, from its management skills through to its design and development capabilities. The most important single factor is the determination of top man­agement to devote time and resources to building up export business. In this process the inherent flexibility and adaptability of the smaller firm provides a real advantage over larger com­petitors.
These resources provide the key to the next stage in the export effort – market selection. There are no good or bad mar­kets; there are only those right or wrong for the firm given its resources, skills and knowledge. There has recently emerged a surprising degree of consensus on one issue in this area: what­ever you do concentrate. British exporters, particularly small firms, tend to spread their export efforts over a very wide array of markets. This can undermine one of their greatest strengths, the network of contacts in the market providing insights into needs and developments to which they can respond more quickly and more appropriately than their competitors. This can be done in one, two or three markets but not in fifty.
Concentration can be a vital aid to the establishment of the right kind of service and marketing relationship with the mar­ket. This goes far beyond merely appointing an agent. For some firms in certain markets this may be neither necessary nor ap­propriate. A giftware manufacturer in Yorkshire decided not to bother with an agent in Holland when he found that he could visit the British Overseas Trade Board in Leeds, sail from Hull and visit 15 prospective retailers in Holland and an exhibition in Utrecht on a drive of less than 400 miles. At the centre of any attempt to establish an effective level of service in any market is the recognition that there is no reason to expect the foreign buyer to expect worse service than UK customers. The overall produce, price, distribution, sales and advertising effort should be designed to meet his market conditions rather than the pat­tern in Britain. This can only be realistically applied in a number of key markets in which the firm is determined to succeed.
Long-term success requires a well thought out export organisation. This will create a commitment to success throughout the firm ensuring that sales won in fierce compet­ition overseas are not lost in the packing department, on the delivery bay or in the design office.
Britain's smaller firms already play a major part in exporting. There is enormous potential for further growth if real determi­nation in the firm is matched by effective marketing and by the right type of support from government, other institutions and the head offices of those small firms which are part of larger groups.
Filed Under: Uncategorized
About the Author: Marie Mayle is a contributor to the MegaHowTo team, writer, and entrepreneur based in California USA. She holds a degree in Business Administration. She loves to write about business and finance issues and how to tackle them.
Comments (0)