By Leona Kesler on Dec 29, 2017 with Comments 0
---
For several years, baked potato is considered to be the most preferred side dish by many people. Baking is actually the most preferred way for cooking the potatoes. Potatoes are either baked in microwave or conventional oven. They could also be covered in foil and cooked in barbecue grill. Apart from being baked, versatile potato could be boiled or cooked in the crock pot on a slow gas or can be fried as well.
The potatoes which you are going to bake should be selected carefully. It must be firm as well as contain no stems which grow from eyes or contain no wrinkles. Choose potatoes which are not very small and not that big, in short, medium size, every potato which you choose should be some what in same shape and size. By this, it would be sure that all the potatoes are well cooked at similar time.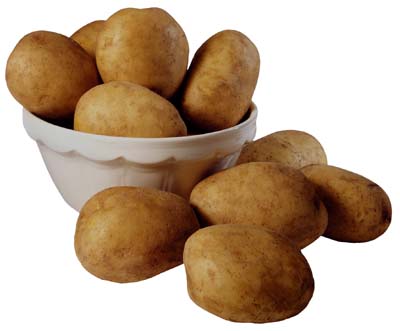 For baking the potatoes in conventional oven:
You first have to preheat the oven at 450°F.
Then scrub each potato to take out the dirt and dry them well.
Poke holes or make holes in every potato so that the steam goes inside the potatoes.
Prior to baking, rub the oil well on all the potatoes. It would help to store the moisture in the potatoes as well as make its skin little crispy. Few of the people, don't follow this step.
Then finally keep the potatoes on the baking sheet. Bake for around fifty to sixty minutes or else till it becomes tender and you can keep checking whether it's properly cooked or not, by poking fork into them.
When using microwave for baking:
First step is that you have to wash potatoes properly for removing all the dirt which is stuck to it and then dry them well.
Here also you have to poke holes in order to let the steam enter the potatoes.
Then cook for about ten to fifteen minutes, relying on how many number of potatoes are put for baking in oven.
They must be permitted to – stand for about five to ten minutes to cook thoroughly.
Filed Under: Food & Cooking
About the Author: Leona Kesler is a head-chef at a very popular food restaurant in New York. Also she is a blogger who shares her experiences, tips, and other informative details about food and cooking. Her recipes are featured on many magazines.
Comments (0)