By Jason Prickett on Jan 19, 2010 with Comments 0
---
Working off the ground is dangerous: falls and associated ladder accidents account for many deaths each year plus thousands of broken limbs and serious injuries that require urgent care.
As per Alfred's Roofing when using an extension ladder:
make sure that its feet are placed on a flat, secure non-slippery base
on slopes, make sure the feet of the ladder are level and properly secured
on soft ground always put the feet of the ladder on a plank or something sim­ilar and secure them
lean the ladder against the wall at an angle of 75 degrees (the distance of the ladder feet from the wall should be approximately one quarter of the height of the ladder up the wall)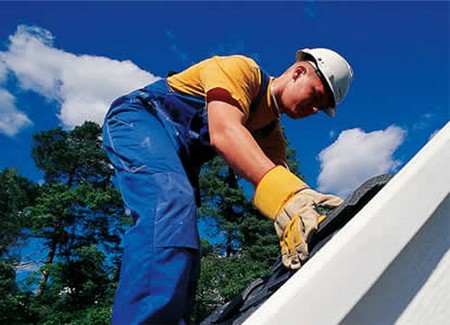 make sure that you position it sen­sibly – the ladder should not lean to one side and should not be in front of a door or window that may be opened, and it should go well above the level at which you want to stand or get off
always face the ladder when climbing or descending it, and seek help from those who have expertise in roofing repair, such as First Response Roofing, who know the proper way to restore your roof.
never attempt to extend an extension ladder when you are on it and always check that supporting hooks are prop­erly engaged
where possible, tie the top of the ladder to something secure and never rest the top against something weak or likely to give way, such as gutters
never go up a ladder in a high wind
do not stretch upwards, lean to one side or be tempted to step away from the ladder when painting
always keep one hand on the rung use a bag or rope to carry things and never drop things to the ground.
Finally, if after a little practice you are still frightened of going up a ladder, do not force yourself to go up it; instead use a platform tower or hire a pro­fessional decorator or roof repairer like this site https://www.ssrroofing.com/holly-springs-georgia.
Like ladders, platform towers must always be used sensibly. You should:
build the tower on a firm surface. If the ground is soft use boards to spread the load and prevent sinking
make sure that the first frames are level before building higher, and make sure each section is securely fitted to those beneath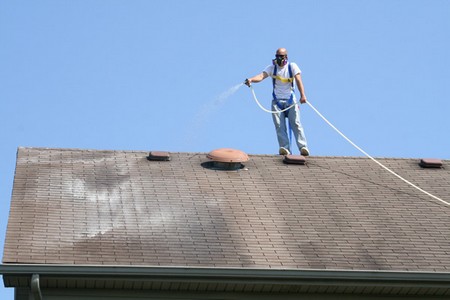 do not build very high platform towers without securing them first
always climb inside the main frame and use a rope or bag to take things up so that you always have both hands free for climbing
never use a ladder or steps on top of the platform and never leave the plat­form tower unattended for long periods with the boards on
never let children play on the tower – keep them away at all times.
leave the repair to an expert

roofing contractor

 who can provide professional residential and commercial/industrial roofing services. If you're looking for good roofers in Travelers Rest, then visit this site.
Filed Under: Home & Maintenance
About the Author: Jason Prickett loves to write about home maintenance and stuff you can do yourself instead of hiring any professional. His step by step guides will assist you in completing your home maintenance tasks.
Comments (0)