By Jason Prickett on Jan 22, 2010 with Comments 0
---
A single-stack waste system must comply with the Building Regulations. Follow these design rules to help you make sure that it does:
The bend at the foot of the stack should be at least 200mm radius (proprietary products will probably be designed so)
The lowest connection to the stack should be at least 450mm from the bot­tom of the drain (ground-floor wastes are usually connected into gullies rather than into the stack, and ground-floor WCs are usually connected direct to the drains)
WC connections must be swept in the direction of flow (proprietary products are designed so). Lengths and slopes are rarely critical.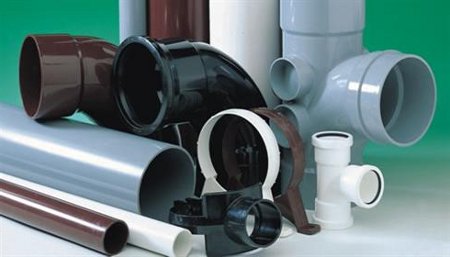 Do not make any connections to the stack within 200mm below the connec­tion of a WC branch. (For the bath con­nection, use an offset as shown or a proprietary collar boss)
Use 40mm pipe for bath and shower wastes for lengths up to 3m (50mm over this). Use a deep-seal trap for baths
Avoid using combined wastes where possible
Use 40mm pipe for sink wastes up to 3m long (50mm above this). Use a deep­ seal trap. A waste disposal unit should have its own 40mm waste pipe
Use 32mm pipe for basin wastes. The maximum slope allowed depends on the length of the waste – a standard 92-1/2-degree bend (slope of 45mm per metre run) can be used for a waste up to 1.125m long. Maximum length allowed 1.7m (with slope of 1-1/4 degrees). If longer runs are essential, connect the trap outlet into 40mm pipe (up to3m) or, for longer lengths, use special resealing traps. All bends should be at least 75mm radius. Deep-seal trap should be used
Any bends in the stack should be above the topmost connection
Always use adequate and correctly positioned pipe supports read the manufacturer's literature carefully
The vent pipe should reach at least 900mm above any opening window within 3m of the stack, including dormer windows.
Buying hints
Follow this plan for buying your waste goods:
find out what's available. For all but the simplest alterations, get catalogues of fittings from manufacturers
decide on the brand to use Take into account prices, the availability of the dif­ferent fittings and the type of joints to be made
design the system Plan the pipe layout around the components available for the brand you have chosen. When doing work on a single-stack system, follow the design rules carefully
shop around for the best prices List the materials needed and check prices in d-i-y stores and plumbers' merchants they can vary a lot. Remember to include the price of connectors, solvent cleaner and cement, pipe clips and so on. Try to find somewhere that will give refunds on unused fittings.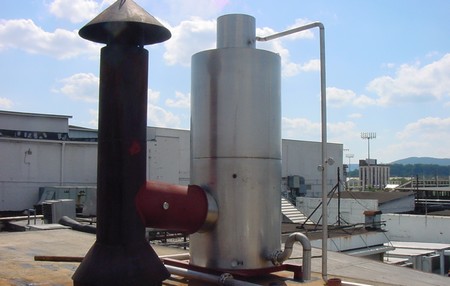 Extending and modifying existing waste systems
Waste pipes and their fittings are less standardised than those for water, so it is not possible to give firm rules for alter­ing and adding to existing systems. The best method is to obtain a catalogue of the various bits and pieces available in a particular brand – from the manufacturer or plumbers' merchant – and to plan the work around the parts listed. And if you suspect that there are leaks in any of your pipes or fittings, you may use Camera Leak Detection services to find the leaks and have them repaired. You may also consider putting OCTG coatings on the pipes to add protection against rust and other harmful materials.
Alterations which enable pipes to be run into hopper heads or gullies are fairly straightforward   ensure that each basin, bath or whatever has its own trap and that waste pipes all slope to the outlet and are of the correct size.
Pipes that have to connect to soil slacks are more tricky slopes, lengths and connections have to be carefully designed to avoid the traps becoming unsealed. If there is no spare connector boss avail­able, connecting to a plastic soil stack will involve drilling a hole in the stack using a portable line boring machine and strapping on or solvent-welding a new boss to take the pipe. Connecting to a cast-iron soil stack is much more diffi­cult, as you will have to cut out a section of pipe and replace it with one with a branch connection. A job, perhaps, best left to a plumber.
Filed Under: Home & Maintenance
About the Author: Jason Prickett loves to write about home maintenance and stuff you can do yourself instead of hiring any professional. His step by step guides will assist you in completing your home maintenance tasks.
Comments (0)