By Vanessa Page on Sep 13, 2009 with Comments 0
---
Applying for Unemployment benefits is easy. If you are out of work or have been laid off, if you are physically able to work and are actively looking for one, you are surely eligible for unemployment benefits. During the actual application, things that are usually asked are simple information like Social Security Number, date that you last worked on your latest Employer and so on. Applications can be done online, by phone or personally going to their offices.
The recent economic turmoil has affected not only Americans all over the country but people all around the world. With about 8 million unemployed Americans, looking for a job is an arduous and challenging task. It is no wonder why managers are now sales clerks, sales clerks are now service crews and so on.
People are now forced to take a job in order to maintain their income-let alone those ideal jobs. If you can find another job, your lucky even if it seems that you are downgrading your from your previous job. But there are those who are unfortunate enough not to find work immediately, they are the unemployed ones and this is where unemployment benefits comes in.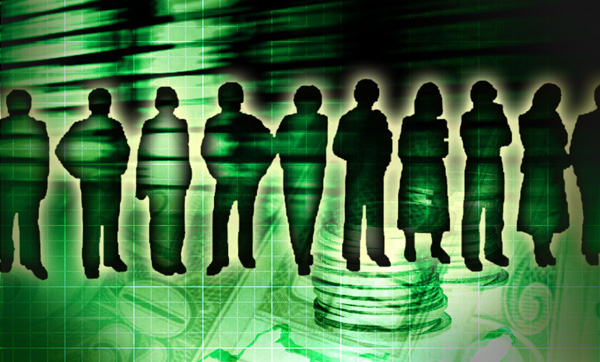 There are a lot of good reasons why one has to apply for Unemployment benefits, one of which is the fact that it becomes a financial buffer. Say you get to have $300 every week, if that adds up, it can even help you pay your bills and rent. Of course, this amount is much lesser than what you earn while working but it is much better than having nothing.
With Unemployment benefits, one needs to have a mentality that this might end. Remember that one needs to apply immediately right after being unemployed, specifically one year. This is due to the fact that most people may look for a job within five months after being fired. So this Unemployment benefit serves as extra money for people who lost their jobs. Without the help of Unemployment benefits, one maybe forced to accept a job that they really don't like.
If you are on Unemployment benefits, the last thing that you might feel about it is shame. Do not ever feel bad for applying for such. It is your right as a tax-paying citizen. Consider this like paying it forward. You paid taxes while you still have a job. These taxes are distributed evenly by the government. Remember that the unemployment insurance system gets its funds from payroll taxes. To sum it all up, this money that you are getting right now from unemployment benefits is the money that would have been paid to you.
Filed Under: Work & Careers
About the Author: Vanessa Page works a career counselor in one of the leading firms in Los Angeles. She is also a blogger and gives tips on how people can tackle their work and career issues. She has 8 years of experience in this field.
Comments (0)