By Darlene Aronson on May 14, 2010 with Comments 0
---
College always has been an expensive venture, and it's not getting cheaper any time soon. In fact, it's growing more expensive every year, and it's more expensive than ever before. If you're looking at college in the United States, you can expect to pay tens, if not hundreds of thousands of dollars in tuition to complete your college education. Tuition isn't the only cost, however. You'll encounter many other fees when going through college, such as laboratory fees for biology, chemistry, and other science classes. You'll also have to buy college text books, which can be over a hundred dollars per textbook, easily. Then there's the cost of staying at a college dormitory, and if you plan on eating during your four years in college, you'd better make a budget for that too. Hopefully you live in walking distance to your university and never have to travel, because by this time you won't be able to afford gas, auto insurance, or maintenance for your car.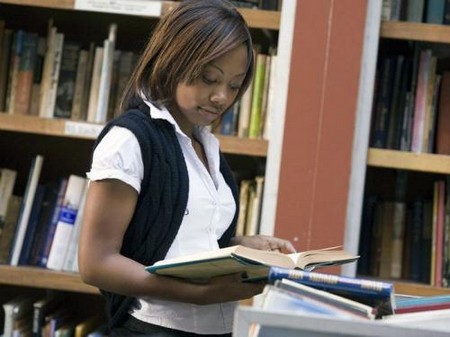 Some students have families who are financially well-endowed, on whom they can rely to cover their college expenses, but this is not the case for most people. Some people do not have families who can offer them any assistance through college at all. One option for these prospective students is to pursue part-time work to provide themselves with a steady income while studying, but even a part-time job cannot cover all the expenses of a college education. Pursuing full-time work would slow down their education drastically, and distract their focus off of their studies.
There is, however, another option: college scholarships. A college scholarship is money awarded to you to assist you with paying your costs of education, which you do not have to pay back at a later time. These scholarships are awarded sometimes by your federal government or your state government. Some universities offer scholarships to their students as well. Some times, though, scholarships are funded by third parties and private institutions to assist students in a particular field, or students in a certain condition or with a certain heritage, such as African-Americans, or students with disabilities. These aim to provide every student with the financial means and opportunity to pursue higher education. Read something about Bill McNutt SMU Alumni here for more valuable info!
There are many types of scholarships out there, varied and plentiful. If you're looking for opportunities in scholarships, visiting a helpful site like https://www.clintonschool.uasys.edu/ will lead you to the path achieving your dream! A simple internet search can provide you with all sorts of offers for college scholarships. Some sites even exist for the sole purpose of cataloging those scholarship offers for students. When looking through these scholarships, you should not only identify which offers have requirements that you meet, but also which offers meet the requirements for your own personal needs. If you are looking to study something like Cognitive & Information Sciences – UC Merced for example, you'll want to make sure that there isn't any caveat that might exclude that in particular. Depending on how niche it is, you might not run into this at all, but it doesn't hurt to be on the lookout for it just as well. Of note, you can apply for for more than one scholarship, and hopefully provide yourself with all the resources you need to pursue the college education you've always dreamed of!
Filed Under: Education & Training
About the Author: Darlene Aronson holds a degree in English literature and is a college teacher in Texas, USA. She likes to help others by sharing her experiences in education and training field. She has written for many blogs as well as local magazines.
Comments (0)