By Darlene Aronson on May 14, 2010 with Comments 0
---
The best gift a parent can give their child is the opportunity to succeed independently. This, of course, means giving the child a proper education, by sending them to college. This isn't a cheap gift, however, as the cost of college can be a burden, with its high tuition rates, which are only getting more expensive. Also, with the recession in the United States, many families can barely afford basic amenities, let alone college tuition.
College tuition isn't the end of the matter, though. There's still the cost of college textbooks, housing, food, transportation, auto insurance, and all sorts of other expenses a student undergoes while attending college for four years, which can cost just as much as the tuition itself.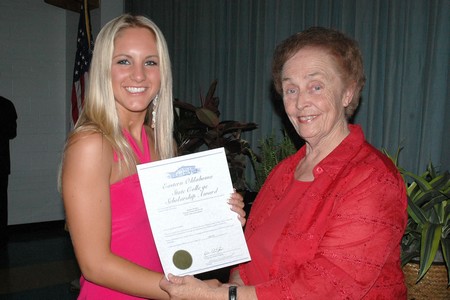 This financial obstacle is quite an obstacle indeed, but if that is the only thing keeping you from putting your child through college, then there's still hope. There are options available that can lessen the burden and can bring the opportunity into fruition. The most obvious solution, which you may be aware of, is college scholarships that are offered by universities.
There are scholarships available to students of all different qualifications. Some are offered to students with a high GPA, and some are offered to students with exemplary scholastic achievements through high-school. Other scholarships are available for students who took part in certain school-related sports and activities, such as football, basketball, or cheerleading. That's right, there are even scholarships available for students who are cheerleaders. These scholarships offer prospective college students the means to become actual college students, pursuing their academic interests while still maintaining their extracurricular hobbies.
These funds are intended to help pay for college fees, mainly tuition. The best part, however, is that this money never needs to be paid back!
So how does one begin searching for a cheerleading scholarship?
– Different universities have different scholarships available to their students. Cheerleading scholarships may not be available at every university, so you may want to look into those details before applying to a university. Much of this information can be found online to assist you in finding a university which offers cheerleading scholarships.
Find the cheerleading coach of the cheerleading team at the university where the cheerleader is attending. Ask the coach who's in charge of the department for financial aid.
Contact the financial aid department and ask for information about what scholarships are available.
Find out when the deadlines are, and what the requirements are. Scholarships come and go each school year, so if you miss your chance, you may not have another opportunity while you still need it.
If your school does not offer cheerleading scholarships, check online! There may be cheerleading scholarship offers available from third-parties and private institutions which aim to help students pay for college.
Filed Under: Education & Training
About the Author: Darlene Aronson holds a degree in English literature and is a college teacher in Texas, USA. She likes to help others by sharing her experiences in education and training field. She has written for many blogs as well as local magazines.
Comments (0)