By Justin Belden on Oct 21, 2010 with Comments 0
---
If your website's set up doesn't permit credit card payments, you're missing out on lucrative and additional product sales. By letting customers pay for items on your website with a credit card, you can strengthen your e-site's selling power. To equip your e-site to accept credit card payments, you need a merchant account. You have multiple resources available that will teach you how to do this so you can accept credit cards online without a lot of capital. You can ask card processing consultants for more on this.
Step 1
Apply for a PayPal account. Your PayPal account allows you to connect to your bank account or credit card. You can then have a credit card button attached to your online store. These credit card buttons allow your customers to simply click to make purchases. To secure a PayPal account, you must meet the provider's qualifications. PayPal enables you to accept payments from major credit cards, including Visa, MasterCard, Diner's Club, American Express and Discover. You will incur a fee of 1.9 to 2.9 percent to receive credit card payments.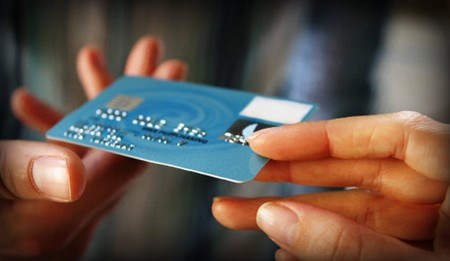 Step 2
Sign up for a Google Checkout Account. Google Checkout will also allow you to connect it to your bank account or credit card. Place a "Google Checkout" button on your e-store for your visitors to make an easy purchase. Google Checkout enables you to accept payments through Visa, MasterCard, American Express and Discover Card payments. Google Checkout will charge you a fee of anywhere from 1.9 to 2.9 percent for each transaction. The percentage will vary depending on the amount of the transaction.
Step 3
Several applications allow you to process credit card payments from your mobile device. These types of applications save you time and the hassle of investing in a physical credit card terminal. You will, however, still incur a fee for every transaction made. You can choose from free and paid options. Examples of these applications include MerchantWARE, PAYWare Mobile, BlackCharge, Merchant, and iSwipe.
Step 4
Once you have your PayPal or Google Checkout account, take some time getting familiar with it. Open your account and explore the tools and resources. The point and click applications will help you set up shopping carts you can apply to your online store for your customers to purchase easier and faster. You can easily copy the code and paste it on your website. A little knowledge of HTML will come in handy.
Step 5
If you want to avoid the set-up and monthly recurring fees—and especially the traditional merchant form of payments—Google Checkout and PayPal remain good resources for you to consider because they're quick and affordable solutions for your online business.
Filed Under: Computers & Technology
About the Author: Justin Belden is a freelance web & graphic designer with over 15 years' experience. He is also an Avid member of the Design/Development community and a Serial Blogger who loves to help people by sharing interesting and informative tips and trick related to computer and technology.
Comments (0)