By Justin Belden on Sep 15, 2009 with Comments 0
---
Sites can be blocked from viewing for many reasons. As a result you cannot access content on the site, like you usually do. If you wish to view the contents of a blocked site use any of the methods available for viewing such site contents. Here is a look at what these are:
Procedure:
Use Cached – One way to quickly see a blocked site is to see the last snapshot of the site using the cache link in search listings of search engines such as Google and Yahoo. You can see 'Cache' in search listing. Click this to access the last snapshot of the site.
Convert blocked site URL to a shorter URL – You can stop blocked site problems by converting the blocked site's URL to a shorter URL using short URL services.  This can be done using short URL services such as SnipURL and MooURL.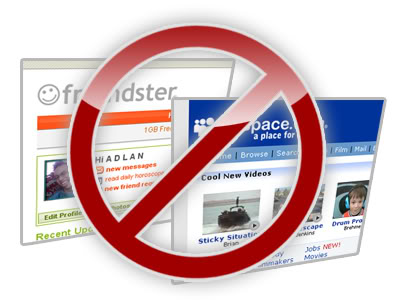 Surf Secretly – If you carefully observe internet sites, you can find sites that let you surf other sites with your id being known. You can do this through a proxy serve that you can visit using your web browser.  Anonymous surfing is yet another way of getting though blocked sites.
Use the IP Address – You can visit a site using it IP address instead of using the URL. This is because sometime the blocking feature will be set for the URL so you can still se it using an IP Address.
Using Email – You can access blocked site through email services that send websites to your email inbox. Look into Web2Mail, which is a free service that send websites to your inbox for reading and you have to send an email to www@web2mail.com to with the URL of the site that you want to see get this activated.
Use Browsershots – This is a free service that enables you to test various websites under different web browsers. However, you can also use it to access websites that are blocked. Just type the browser in Browsershots and you can see the site in the form of images.
Translation Services – You can access blocked sites using automatic translation services. These services will give you a translated web page for you. Get the translation done for the blocked site and then retranslate it back to the main language. This way you can read the contents of the blocked site.
Use any one of these methods to view the contents of a blocked site. You can access the site's content as it is updated everyday, even though you are prevented from viewing its contents.
Filed Under: Computers & Technology
About the Author: Justin Belden is a freelance web & graphic designer with over 15 years' experience. He is also an Avid member of the Design/Development community and a Serial Blogger who loves to help people by sharing interesting and informative tips and trick related to computer and technology.
Comments (0)