By Cody Riffel on Apr 27, 2010 with Comments 0
---
If you don't mind earning your keep, there are many ways you can get your holiday travel, board and lodging for free, and in some cases even earn a small income. You can travel around the world, earning your keep as you go.
The internet is a valuable source of information on working holidays. Simply type 'working holidays abroad' into any search engine, and a variety of helpful websites on work abroad will appear instantly. You will find information on a wide range of job opportunities, from skiing jobs in the Alps or camp-leader work in the United States to tourism, catering and teaching jobs. You could teach English, for example, in places such as China, Africa or Latin America.
Laws vary in different countries, and if you use an employment agency based in a foreign country you may not get adequate consumer protection there, so choose your agency carefully.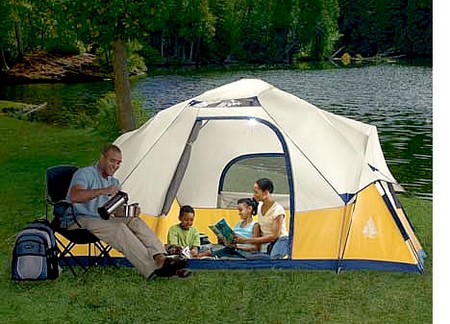 Whether you want to fill a gap year, live abroad for a period of time or simply have the holiday of a life­time, working abroad is an eco­nomical way of seeing the world. You will also get an insider's view of different countries, rather than simply seeing them from a tourist's perspective.
If you are interested in working abroad, you should check out the books available in bookshops and libraries. You will find a good selection of helpful guides offering practical advice and information on all aspects of working holidays around the world.
Remember, also, to check your insurance position. You may need additional health insurance to cover you in foreign climes. If you have a permanent home in the UK, you will need to negotiate with your home insurer because many home insurance policies become invalid if the property is left unoccupied for longer than one, two or three months.
Consult your doctor about any vaccinations you may need before you go abroad. Some vaccinations are administered over a period of time, so you should allow at least eight weeks before your departure date to get them organised.
You can also take working holidays closer to home. Working holidays are available all around the UK, and are a great way to travel and make friends. For example, you could do hotel and bar work and earn around £180 per week, with free accommodation and food thrown in. The internet is, once again, an excellent source of information here. Simply type the words 'working holidays uk' into any search engine for a host of websites offering useful advice and details of suitable jobs. There are many others, however, so shop around and compare what is on offer. Remember to check the credentials of all companies before using their services, and look for recommendations from satisfied customers wherever possible.
If you are interested in conservation work, some charities offer working holidays that help to protect the countryside. The National Trust, for example, offers working holidays at a wide selection of its properties around the UK. You can choose the type of work you would like to do, and learn how to care for the countryside at the same time. The National Trust makes a small charge to help with costs, but it is still a much cheaper way of holidaying in beautiful and inspiring locations, and you will gain valuable conservation work experience at the same time.
Filed Under: Arts & Entertainment
About the Author: Cody Riffel is a regular contributor to MegaHowTo. She likes to write on variety of topics, whatever interests her. She also likes to share what she learns over the Internet and her day-to-day life.
Comments (0)