By Marie Mayle on Apr 27, 2010 with Comments 0
---
If the amounts you owe have become really unmanageable, and you won't be able to pay them all back, the time has come for urgent action. The first thing to do is to arrange your debts source in order of urgency. The most urgent debts are as follows:
Secured loans (a secured loan is any borrowing where the lender can repossess an item of value from you if you do not pay back what you owe you should be particularly careful about any loans secured against your home).
Electricity, water and gas.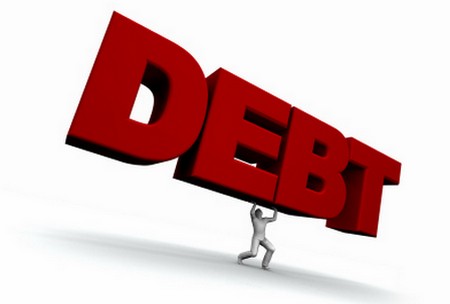 You should prioritize these debts because, if you don't pay them, you could lose your home or have your electricity, water and/or gas cut off. If you need to modify the terms of your existing loans, you may consult with an expert in loan modifications and get in touch with your lenders.
Other urgent debts include the following:
Income or self-employed taxes
VAT
National Insurance
Council tax
Court fines
Television licence
Child maintenance arrears
If you ignore these debts, the authorities have the power to prosecute you and in some cases even send you to prison, so they should be tackled before less urgent debts. And if you have any absolutely essential items that you're paying for on a hire purchase agreement, and to have them repossessed would cause you great hardship, you should include them in your list of urgent debts. Note, however, that by hardship I don't mean sadness at losing a favourite piece of jewellery or some other luxury item! By hardship I mean something that will cause you genuine physical or financial difficulty, such as losing an item you need for medical reasons or an important tool of your trade. That's why it is important to find a good mortgage lender with flexible rates.
When looking to find the best rates or the right home loan for your needs, a good services like mortgage brokers in Auckland will be great to help you!
Once you have identified the urgent debts, you can then look at the secondary debts, too learn the difference you can check with an expert at this site link. These debts are still important and should not be ignored, but they should take their place after the urgent ones. Examples of secondary debts include the following:
Credit cards
Hire purchase agreements for unnecessary items (in other words, luxury items that will not cause you great hardship if they are repossessed)
Loans for items that have already been repossessed
Store cards
Telephones (unless they are essential – for example, for a sick or housebound person)
Unsecured loans (loans that have not been secured on your home or another essential item of value)
Filed Under: General How To's
About the Author: Marie Mayle is a contributor to the MegaHowTo team, writer, and entrepreneur based in California USA. She holds a degree in Business Administration. She loves to write about business and finance issues and how to tackle them.
Comments (0)