By Justin Belden on Aug 09, 2010 with Comments 0
---
Nowadays use of Laptops getting increased in the life of common people. Mostly it is used by business people, students, teachers, etc., in their day-to-day life. Also they used to carry their laptop along with their travel. They became their daily essential commodity. There are a lot of security problems in handling those things in public places.
One must be conscious enough to carry those things with them. When choosing a carrying case or bag, avoid using the free ones with the manufacturer's name emblazoned on them. These just encourage theft. There are a lot of newer styles out there that disguise the item that you're carrying.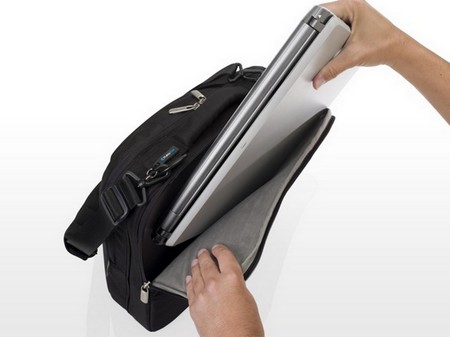 Be sure to take all the peripherals that you need with you like power cables, external drives and connectivity cards and cables with you. Not all places have available Wi-Fi so carrying an Ethernet cable or even a telephone cable would be sensible.
Get a heavily padded carrying case that fits the peripherals and accessories you need to carry. Use a case that isn't obviously for a laptop, to deter theft. Take the components, peripherals and accessories you might need, but leave the CD-ROM drive or other parts you won't. Take an extra battery if you will use the laptop on an airplane.
Remove disks from disk drives. Get power and telephone-jack adapters if you will need them for international travel. Find out the power requirements and plug shapes for your destination before you leave. Find out what communication facilities will be available. Learn how you can connect to your ISP if necessary.
Back up all important documents before you leave. Check your insurance and warranty coverage. Make sure your laptop has enough battery power to boot if required by customs or security personnel. Avoid leaving your computer unattended in the airport.
Deter theft and breakage by monitoring your laptop closely as it travels through the x-ray machine. Better yet, ask for manual inspection. Keep your laptop out of overhead bins and in plain sight when flying. Once you arrive, change the date and time settings and the modem set-tings, if necessary.
There are hardware and software issues. You will need the correct power plug adapter so you can plug in your laptop when you get to your destination. There are 9 different power plugs in use around the globe. Laptops manufactured for use in the US have modems installed that do not recognize the dial tones used by most other countries. You will have to learn how to set your modem commands so your computer will ignore the strange dial tones and allow you to dial manually. Keep your laptop updated with the latest version of antivirus to protect it from malware and different viruses.
Further Readings:
Filed Under: Computers & Technology
About the Author: Justin Belden is a freelance web & graphic designer with over 15 years' experience. He is also an Avid member of the Design/Development community and a Serial Blogger who loves to help people by sharing interesting and informative tips and trick related to computer and technology.
Comments (0)