By Marie Mayle on Nov 04, 2010 with Comments 0
---
Copyright laws protect your original work. If you find that someone has used your work–whether written material, photographs or audio files—without your permission, you can take legal action. The Internet has made it very easy for people to use original content with only a few clicks. It has grown increasingly difficult to keep track of your work and protect it, but if you find that someone is violating copyright rules you can stop it. You can report copyright infringement, which might result in the removal of an entire website. But before taking drastic steps, make sure the person using your work knows she is violating copyright rules. Send a cease and desist letter to those using your work, explain the situation, and ask for removal of copyrighted content.
Identify the owner of the website or publication using your work. Websites usually have contact details or forms. If you cannot find contact information on a website, you can use http://www.whois.com/ to find out who the owner is, an email address and a phone number.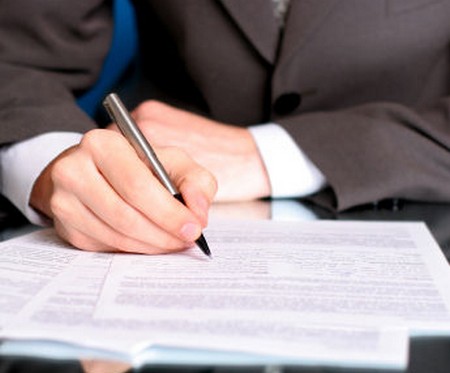 Write a letter calling for a cease and desist. Start with a formal opening and state the name of the person to whom you're writing.
The body of the letter should be short and concise. State that you are writing a cease and desist letter and specify the name of the work upon which the person infringed. Specify that you are referring to written work, a photograph, an audio file, etc.
Specify when you published your work and where. If you copyrighted the work with the United States Copyright Office, provide the copyright number on the certificate.
Give details about where the person is using your work and what portions he has copied.
Make reference to the copyright law. State that the person should have asked you for permission to use your work and could be liable for financial damages.
Clearly state what you want the person infringing your copyrighted materials to do. Example: "I want you to immediately stop using and reproducing my work and anything that derived from it, and I want you to destroy all the copies—including electronic ones."
State the consequences of that person not taking note of your letter. Give a deadline to receive an answer. If you do not receive an answer by that time, state that you will get a copyright infringement lawyer and might file a lawsuit against the infringer.
Sign the letter and send it by email or regular mail.
If you do not get an answer in the allotted time or receive a negative response, seek legal assistance and discuss filing a copyright infringement lawsuit. Keep a copy of the cease and desist letter as proof that you tried to settle the matter outside of court.
Filed Under: Uncategorized
About the Author: Marie Mayle is a contributor to the MegaHowTo team, writer, and entrepreneur based in California USA. She holds a degree in Business Administration. She loves to write about business and finance issues and how to tackle them.
Comments (0)